It's new chairman is one of the original founders
Global broking business, Brokerslink has announced the appointment of a new chairman, alongside the launch of two new technology platforms.
One of the original founders of Brokerslink, José Manuel Fonseca, will become chairman replacing Grégory Allard who steps down after his two-year tenure.
Fonseca, said: "When Brokerslink was founded in 2004, I wanted it to become a credible alternative to the large alpha house brokers, offering the strength and support of a global network but with a commitment to allowing regional brokers across the world to maintain their independence and continue to service their own clients with the wealth of local specialist knowledge that they are known and trusted for in their markets. With the commitment and dedication of a fantastic team over the years, I have seen this vision become reality."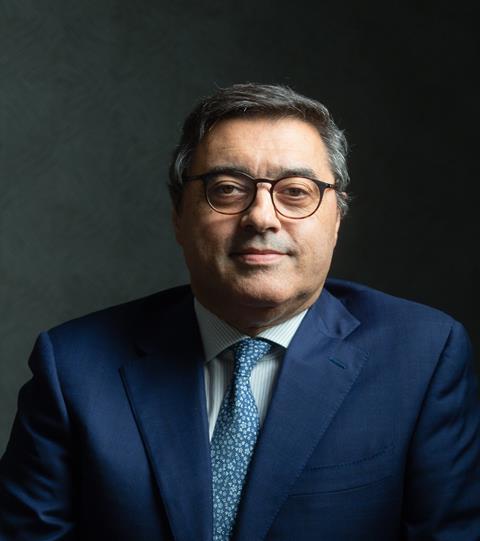 He has overseen the transformation of the business from global network to international broker. He is also the chief executive of broker MDS Group and sits on the board of directors of reinsurance firm Ed.
Steve Hearn, Brokerslink board member and group chief executive at Ed will support Fonseca in the role.
Fonseca added: "At this year's global conference in Hong Kong, we announced the expansion of the network with 13 new affiliates and discussed the significant investments we have made in developing innovative tools to support the partners and affiliates within the network. I see the business continuing to expand under the focused leadership of Jacqueline Legrand and her team and am proud to be appointed chairman."
Technology platforms
Both platforms were unveiled at the Brokerslink 10th global conference in Hong Kong.
Using the new platforms will allow the firm's network to be able to manage all processes, including instructions, policy issuance, payment of local premiums and client reporting worldwide from one dedicated online platform.
It is designed to support its network of independent broker partners and affiliates worldwide.
The investment will facilitate the management and delivery of multinational insurance programmes and enhance business opportunities for its network.
The first is a multinational client management tool called BLINK will streamline the placing and administration processes of global insurance programmes.
And the second is a relationship management platform called AGORA which provides brokers with access to a product marketplace with a suite of bespoke coverages including cyber, political violence and terrorism, kidnap and ransom and aviation risks.
AGORA will also host marketing collateral, training material and a global contact database which will support business development and marketing opportunities enabling Brokerslink partners and affiliates to access specialist local knowledge of colleagues globally.
Jacqueline Legrand, chief executive at Brokerslink AG, said: "These are important investments to enable our partners and affiliates to compete more effectively against traditional global brokers on multinational opportunities.
"Both tools will enable independent brokers to access best in class risk and insurance solutions and the key information to deliver an aligned global service to benefit insurance carriers and clients.
"These products have been developed with strategic insurer partners, specialist brokers and risk and insurance services providers."
Brokerslink is broking company with a global network, it provides independent partners and affiliates with insurance expertise.
Subscribers read more