Rated by brokers, these two insurers were awarded five stars as Insurance Times launches a new personal lines insurer rating service
Chubb and Covéa Insurance have been awarded a five-star rating by brokers in the latest Insurance Times personal lines survey.
Chubb surpassed insurers with a market-leading score of 4.16 out of five, whilst Covéa were narrowly behind with a score of 4.09.

Insurance Times head of research, Savan Shah said that Chubb and Covéa's winning performance was based on real-life broker reviews, which have first-hand experience of placing business with these insurers.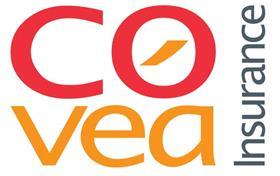 "Chubb and Covéa have demonstrated to brokers that they are providing a best-in-class service for their personal lines brokers, and that is why they have given it a table-topping score in our Broker Service Survey, as well as a prestigious Five Star Rating," he added.
One broker based in the South East of England said of Covéa's overall service: "Flexibility to clients' needs. Claims service very good and easy to get hold of with dedicated claims handler. Comprehensive cover at a competitive price."
The high scores given to these insurers by brokers nationwide resulted in the two insurers being awarded a Five-Star Rating, the only two insurers out of 16 insurers and MGAs to be awarded the top rating.
In the Five Star Personal Lines report, more than 500 brokers took part rating the service provided to them over the last twelve months.
In addition to brokers awarding an overall five stars to the two insurers, brokers also awarded eight insurers with a four-star rating, three insurers were awarded three stars whilst the remaining three insurers were awarded two stars for the service provided in five core areas:
Claims
Underwriting
Quality of cover
Access to decision makers
Policy documentation
One broker based in the South West of England said of Chubb's overall service: "Flexibility of cover, claims experience, business development manager striving to drive the business forward."

Chubb and Hiscox rated best for claims
As well as revealing the best insurers for overall service, the new system also rates insures on several service factors and broker groups.
When looking at the service provided to brokers during the claims process, brokers awarded Chubb with a market leading score of 4.48 out of five while Hiscox was scored 4.32 out of five.
These insurers have been awarded a five-star rating for its claims service, making it the only two of the 16 insurers to achieve top marks.
Subscribers can read a detailed summary of the full set of results via the website.