Insurance Times speaks to Home and Legacy managing director Barry O'Neill about the company's Personal Lines Report rating
In the Insurance Times Five Star Rating Report Personal lines 2018/19, brokers that took part awarded Home & Legacy with an overall four-star rating. What do you attribute the 4-star rating to?
"I'd attribute Home & Legacy's solid star rating to the fact brokers know us to be a reliable high net worth specialist, established in this market for nearly 25 years.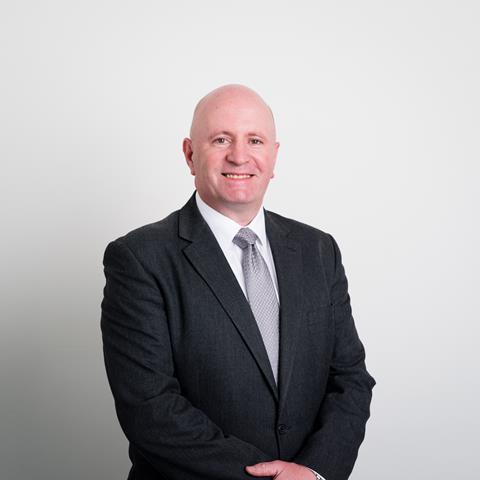 "Within that, there are two sides to the story. Firstly, our unique panel model which enables us to provide underwriting flexibility to brokers. Secondly, the excellent claims service that without which, you cannot survive and grow in this market.
"High net worth insurance is continually competitive. And our mantra at Home & Legacy has always been to continually improve. So, we will continue to strive for excellence and we hope to see that reflected in our star rating score in the future."
Home & Legacy achieved a four-star rating in two of the five service factors explored in the survey – Underwriting and Policy documentation. What strategy do you have in these areas that have resulted in receiving a high rating by personal lines brokers?
"High net worth insurance is ever-changing, so we never stand still when it comes to developing our underwriting service strategy.
"Ultimately, I am sure that improving our e-trading capabilities for brokers will have contributed to our scores in these areas. This has enabled us to improve transactional efficiency overall. When straightforward risks can go online, and simple queries can be resolved on our platform, it leaves our expert staff with more time to focus on other areas that matter to brokers. This will have had a positive knock-on effect on areas like underwriting and policy documentation."
Brokers made positive comments about the high net worth insurance cover Home and Legacy provides; comments ranging from good pricing, superb claims handling and great cover level.
How essential has broker feedback been to the overall development of the Home & Legacy high net worth proposition? And has broker feedback like this contributed to being selected as BIBA's high net worth provider?
"Broker feedback underpins everything we do. When we develop new products or propositions, feedback is sought and taken into account. Plus, we invite every single customer who has had a claim settled by us to give feedback, so we can benchmark and maintain our excellent service. Month after month, we see high monthly NPS scores, consistently in the 80s.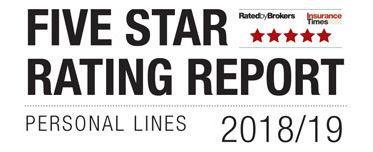 "Positive comments, like the ones mentioned, reassure us that we're taking the right approach. But the rare negative, neutral or constructive comments are also essential because our overall development depends on how well we respond.
"Biba, of course, listens to its members too. The news about our appointment as BIBA High Net Worth Scheme Provider has been well received by broker members, particularly with regard to our ability to provide a wide underwriting footprint."
One of the general concerns from a proportion of small independent brokers about all insurers was how some felt there is a lack of willingness to work with them compared to the larger brokers.
Why do you think this is the case and do you have a differing service strategy for small and large independent brokers?
"There are many smaller, independent brokers out there with valuable, personal, long-standing relationships with high net worth clients. Their clients trust in them, so it's crucial they find them the right cover, with a reliable claims service.
"Home & Legacy has a strong track record with smaller independent brokers, which have supported us over the years. So, we do not take a different service approach for small or large brokers. As such, small independents along with network brokers, gave us the highest scores in the Star Ratings report."
What developments are in the pipeline for 2019/20 at Home & Legacy that could impact on the results in the 2019 Five Star Personal Lines Report?
"When we improved our transactional efficiency with e-trading, we saw how much more value our expert staff were able to add in other areas, such as complex underwriting or providing an even better level of service.
"So now we want to see if we can apply the same sort of innovation in claims. In the pipeline, we'll be using technology to try and achieve a level of efficiency that allows our claims experts to focus on delivering added value for customers.
"Aside from that, it will be business as usual for us this year; which means striving to deliver exceptional service in all areas – from underwriting to claims. We hope that our efforts will be enough to maintain, or even improve on our scores in the next Star Ratings report."
Subscribers read more