He has worked at the firm for over a decade
Loss adjusters – Crawford and Co has revealed that its president for the UK and Ireland, Clive Nicholls will retire at the end of September.
Lisa Bartlett who currently holds the position of chief client officer for the UK and Ireland will take over from Nicholls, effective from 1 October.
Nicholls will support the transition process over the month of September.
He told Insurance Times about what he will miss the most when he leaves: "The people – genuinely the people.
"I don't think I can just do nothing. Maybe I'll do a non-executive role here or there, I don't know. But it would be at a different level of pace. Something to keep my head occupied. I don't think you can go from 100mph to zero and it not hurt. I'm not sure I could sit in my garden and do nothing in the long run.
"I feel the responsibility of what I do. I think it is a responsibility to leaver the business in a better shape than I found it. Then hand the baton on to the next person. But once I'm gone it is no longer my responsibility."
The firm is now recruiting for a successor for Bartlett's former role.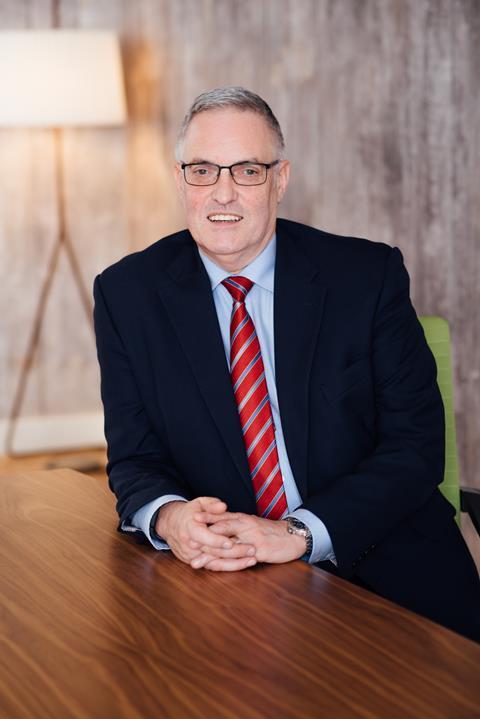 Instrumental role
Having joined Crawford and Co in 2009 as its senior vice president in global markets, Nicholls was appointed to the role of chief executive of UK and Ireland in March 2015 after holding several senior roles at the firm.
Harsha V. Agadi, president and chief executive officer, at Crawford and Co, said: "Clive has made numerous contributions to the success of Crawford in the UK and on the international stage.
"From the successful integration of GAB Robins, the launch of Crawford Legal Services and UK investments into data and innovation, he has played an instrumental role in Crawford's growth. I want to thank Clive for his immense contribution to Crawford."
Claims sector experience
Speaking about the firms upcoming appointment, Agadi said that after a "rigorous and wide-ranging selection process both internally and externally," that Bartlett's new role will see her deliver on its "One Crawford value". This being to enable profitable growth of business, service excellence and innovative solutions for the benefit of its clients.
"Having worked in both the insurance and broking sectors in a variety of senior management roles, [Bartlett] has a deep understanding and experience of the claims sector and the markets in which we operate, Agadi continued.
"She is a strong, dynamic and value-driven leader with an impressive track record of delivering consistent, high-quality performance.
"[Bartlett] has proven herself to be an excellent leader and her high standards for client satisfaction, people development and operational efficiency are delivering on our mission to restore and enhance lives, businesses and communities."
Subscribers read more
Egan sees early shades of growth at RSA as new regional broker business shoots up