It is back by Lloyd's with Beat syndicate as the lead
Tarian Underwriting – a specialist provider of tailored solutions for cyber and technology risks has launched a 'quote and bind' platform called Tarian Online.
It was designed to simplify the process of understanding and obtaining cyber cover – an insurance type that is still relatively new due to the immaturity of the market.
The platform claims to enable regional brokers to offer Tarian's specialist cyber cover to its clients both quickly and easily. While also combining quotes, statement of fact and policy insurance. Access is also provided to the firm's cyber team anytime.
Its founder and chief executive Geoff Pryor-White said that launching the platform has enabled the firm to extend access to its underwriters' specialist knowledge and therefore allowing brokers to address the growing issue of cybercrime while tailoring products.
Tarian Underwriting was founded in December 2016 by Pryor-White. He began his career in insurance in 1996 and has experience from the UK and US.
He previously worked at AIG in various roles between 1996 and 1999. He later he worked for Zurich as its senior market underwriter and following this he was an underwriting manager in cyber, technology and media at Barbican Insurance Group.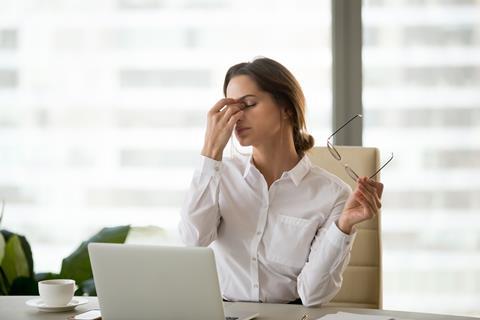 Time lost
According to cybercrime data – the professional and financial Services were the most targeted industry sectors, with 37% of notified breaches. Malicious and criminal attacks were the leading cause of data breaches in 2019 at 51%.
James Berry claims manager at Tarian Underwriting, said that there is a "significant demand for cyber insurance in the UK, from all sizes of companies".
"Due to the specialist nature of cyber insurance, in the past a significant amount of time has been lost when clarifying terms. Recognising this we have simplified the process to only three steps, making it simpler and more efficient for brokers and their clients.
"The number of cyber breaches in the UK is growing rapidly, often due to UK companies being regarded as allocating smaller cyber security budgets compared to those in other developed countries. Many breaches are not notified to the ICO, meaning that the current 16,000 recorded breaches a year is only the tip of the iceberg," he added.
All-time high
Cybercrime therefore presents a major threat to UK companies, the latest figures show that an average of 43 breaches are being notified to the Information Commissioner's Office (ICO) every day, making the annual figure nearly 16,000.
Notified breaches within other sectors that are regularly targeted:
Business Services (12%)
Retail (9%)
System glitches (25%)
Human error (24%)
With the average cost of a breach for UK companies being close to £200,000, cyber is a significant issue for all companies.
Subscribers read more
Insurance industry mulls impact of laundmark BA data breach