Lloyd's said that to succeed, the scheme will need to be a collaboration by all parts of the market
As Lloyd's launched the first blueprint for how it would deliver its Future at Lloyd's initiative, its chairman Bruce Carnegie-Brown said it was now time to deliver.
The blueprint includes details of the initiatives that will be delivered for customers and market participants during 2020. However, it has been revealed that Munich Re has created the first syndicate-in-a-box.
Lloyd's said that to succeed, the scheme will need to be a collaboration by all parts of the market and the costs of delivering the six core systems will be met by using surplus cash and debt, which will be paid back over time as the benefits of the changes are delivered.
It said: "Phase I will be delivered during 2020 and will include early quick wins, including the launch of an electronic risk exchange which could, over time, process as much as 40% of Lloyd's risks. In addition, Lloyd's will pilot a solution that automatically triages claims to speed up settlement and introduce simplified onboarding for Lloyd's coverholders."
It added: "The Lloyd's we create will be the world's most customer-obsessed and advanced insurance marketplace, with the widest range of products and services.
Diverse and inclusive culture
Everyone working with the market will be able to plug into its platforms to trade simply and efficiently.
"Capital providers will have access to a range of flexible opportunities to improve their current investment as well as to support new products as they come to market. The market will be underpinned by a diverse and inclusive culture that champions innovation and will attract the brightest people.
"We will create a market which attracts new risks, new customers, new forms of capital and operates with materially lower costs. When we achieve this, the market will be bigger and more relevant.
"A refocused Corporation of Lloyd's will uphold the highest service and performance standards, maintain the Lloyd's ecosystem, as well as carry out licensing, regulatory and rating functions on behalf of the market. Together, we will outperform our competitors."
Carnegie-Brown said: "Getting to this stage has been a collaboration between the Corporation of Lloyd's, the Lloyd's market, market associations, customers and many others. Every detail you read in these pages is based on consultation feedback, market input through the design labs and advisory council guidance.
Common purpose
"You have shown once again what the market can achieve when it unites behind a common purpose. Now, as we move from design to executing the plan, the hard work really begins."
Munich Re's new syndicate-in-a-box has been created as the Munich Re Innovation Syndicate and will begin underwriting on 1 January 2020 with no physical presence in Lloyd's. It will underwrite a range of lines of business such as renewable energy and parametric insurance for weather risks.
John Neal, Lloyd's chief executive, said: "The extensive feedback we have received in progressing the blueprint has confirmed the preeminent place Lloyd's holds globally in insurance and reinsurance.
"The plans unveiled today create execution certainty through phased delivery. The support we have enjoyed to date has been essential to delivering Blueprint One and we are seeking the renewed commitment of all market participants to partner with us to achieve our vision to build the most advanced insurance marketplace in the world."
'Efficiency must not replace advocacy'
Simon Matson, chief executive of Gallagher UK, has warned Lloyd's not to chase digitalisation at the expense of the markets human capital,
"The future of the insurance market rests contingent on our ability to adapt, respond and remain resilient to increasingly complex emerging risks. Lloyd's is creating a 'bionic risk market', combining the best of the London market's deep risk and insurance expertise, with innovative digital solutions, but the reforms proposed today are about so much more than digitisation.
"The claims process is ripe for digital streamlining, as are standard risks, but people remain a crucial part of the specialty risk market, and that must never change. People and their requisite specialist skills give Lloyd's its edge. Innovation, accessibility and the industry's ability to attract new talent will be crucial to reinforcing the London market's leadership on the global stage. "
"Whilst we applaud the way in which Lloyd's is seeking to bring in efficiencies through areas such as increased digitisation, it is paramount that efficiency must not replace advocacy," he added. "Our role as brokers has been, and always will be, as the advocate for the customer, which we must continue to do as efficiently as possible."
Subscribers read more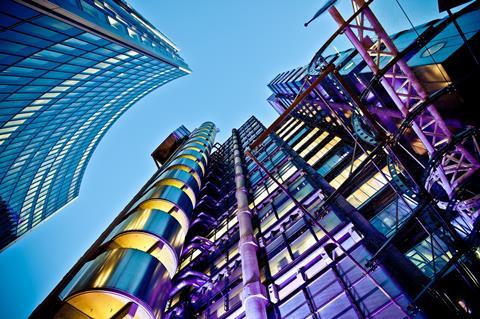 https://www.insurancetimes.co.uk/news/drinking-culture-stuck-in-the-past-says-former-lloyds-boss-beale/1431490.article