'Brokers are the linchpin' between insurance relationships says CyberCube senior product manager
Cyber insurance could become one of the biggest property and casualty (P&C) insurance lines if partnerships are in place across the value chain.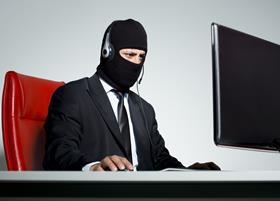 This is according to a set of predictions made by CyberCube in its most recent report - entitled Cyber Predictions 2023 - published today (3 January 2023).
In the report, the cyber risk analytics specialist's chief executive, Pascal Millaire, predicted that stronger partnerships will be forged as the cyber market grows and allows the the reinsurance value chain to work with insurance linked securities (ILS) fund managers to bring cyber capacity into the market.
He said: "In the coming year, underwriters and brokers will come under greater pressure to concentrate on value-added tasks, rather than spend their time on manual data entry or low-value screening.
"The insurance community will also strengthen its ties with alternative capital providers to facilitate the growth of the ILS market.
"The insurance industry will work together in many different ways to help power the evolution of the cyber insurance market toward a more mature level and deliver better value for the end customer."
Capacity re-entering market
On the flipside, Jon Laux, vice president of analytics at CyberCube, believes that heightened rates invite greater market capacity and shift the focus of (re)insurers to defining tail risk.
Laux added: "Cyber rates have risen dramatically in 2022, in some cases doubling, as insurers recalibrated from claims relating largely to ransomware. In 2023, rates will continue going up, but the pace of increase will slow to levels more comparable to other lines of business.
"There are some signs that we are approaching the peak of the hard market.
"Some of the capacity that has been sitting on the side-lines in recent years is now re-entering the market, with participants keen to be included in programs. Reinsurance capacity has become more constrained in recent years, but we expect conditions to ease as the rate rises in the primary market flow through."
Brokers as the linchpin
Since cyber risk remains a dominant risk, brokers are the linchpin in the insurance relationship between reinsurers, insurers, enterprises and the policyholder.
Natalie Chin, senior product manager at CyberCube, said: "The cyber insurance marketplace remains volatile heading into 2023, but in a different sense than in 2021 to 2022. There were a couple of years of seemingly unending rate increases to right-size insurers' cyber books and account for unprecedented ransomware attacks.
"Another upcoming shift in the market environment is some stabilisation in premiums, especially with new entrants helping to increase capacity. It's by no means a return to the soft market we saw pre-2020, but it does mean brokers need to solidify their value proposition yet again.
"The first step they can take is upskilling their associates' knowledge of the changing cyber threat landscape to increase cyber insurance adoption from their existing client base. We often hear from brokers that only 10-20% of their clients are buying cyber insurance today."
Chin also noted that brokers can bring more resources to these clients by offering analytics, access to cyber experts, as well as helping clients increase insurability.