The firm will bring a 'wealth of knowledge' to Davies according to group chief executive
Davies Group (Davies) has signed a deal to buy property claims firm IAS Claims Service (IAS), expanding its reach in North America within the property field adjusting and third-party administration (TPA) arena.
Based in San Antonio, Texas, IAS provides a range of tech-enabled claims solutions to the insurance market, including desk adjusting, field adjusting and TPA services.
It specialises in daily property, commercial, catastrophe and large loss claims and has a nationwide network of independent adjusters serving all 50 US states.
IAS will form part of Davies's existing US-based claims solutions business, which is led by chief executive Matt Button.
Walter Leddy, chief executive of IAS, and the existing management team will continue to lead the day-to-day operations of the business. The wider team will continue in their roles at Davies.
Dan Saulter, Davies's group chief executive, said: "I'm delighted to welcome Walter and the wider team to Davies.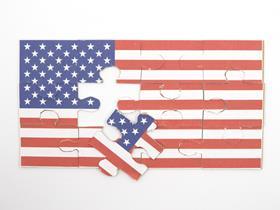 "IAS brings a wealth of knowledge and expertise to the group and has invested heavily in developing proprietary technology, including its national loss adjusting platform, virtual inspection and desk adjusting technology solutions. I look forward to being able to offer our clients our enhanced proposition."
This follows Davies buying a contact centre consultancy last week, furthering its expansion into North America.
Stronger together
In recent years, Davies has established and expanded its operations in the US through a combination of organic and M&A growth - the firm now boasts claims capabilities spanning property and casualty, life and health, and transportation.
Walter Leddy, chief executive of IAS, added: "We're delighted to be joining forces with Davies.
"Over recent years, Davies has accelerated into the US market and by combining our businesses, we have a stronger service proposition for insurance clients who are seeking to engage with a trusted partner that heavily invests in technology, delivers outstanding service experiences and enables disruption in the market.
"I look forward to working with Dan, Matt and the wider Davies team to develop and strengthen our claims solutions offering for our clients."
Davies's US offering includes a full range of TPA and loss adjusting solutions across all 50 states, as well as captive management, auditing and actuarial solutions.
In March 2021, the firm announced a new shareholder as BC Partners signed a definitive deal to take a majority stake in the business, to support Davies's next phase of international expansion and continued digital transformation. This deal is still subject to customary approvals.
Globally, Davies employs 4,500 colleagues across Bermuda, Canada, Ireland, the UK and US.
Saulter added: "Diversifying our solutions and expanding our operations across North America is an important plank to our growth strategy. Through the addition of IAS, we can become more valuable to our 800 plus global insurance and highly regulated clients."
Waller Helms Advisors LLC served as financial advisors to IAS on the transaction.