Davies Group chief executive says diversifying its solutions and expanding operations across North America is an 'important plank' to its growth strategy
Davies Group has bought contact centre consultancy and professional services firm SKWeston and Company as it expands into North America.
SKWeston and Company is based in Maryland, USA. The deal will see the firm rebrand as Davies Group and form part of the company's existing consulting and technology business, led by chief executive Mark Grocott.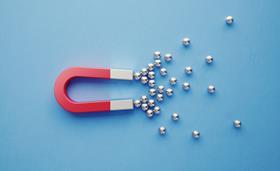 Grocott's management team will continue to lead the day-to-day operations - the wider SKWeston and Company team will continue in their roles at Davies.
SKWeston and Company specialises in customer services, technology implementation and outsourcing strategies for insurance, financial services and other highly regulated markets.
Dan Saulter, group chief executive at Davies, said: "I'm delighted to welcome Steve [Weston, SKWeston and Company's managing partner] and the wider team to Davies.
"The insurance market is undergoing significant transformation, with businesses seeking to harness the power of automation and digital capabilities to create competitive edge, to streamline their delivery and service and to manage operating costs.
"It's important now more than ever that insurance businesses can differentiate their offering and retain customers through their service delivery and contact centre interactions with their policyholders and other stakeholders."
This follows BC Partners investing in a majority stake of Davies Group in March. The shareholder plans to support Davies's next phase of international expansion and continued digital transformation.
Growth strategy
Speaking about the acquisition, Steve Weston, SKWeston and Company's managing partner, added: "We're delighted to be joining forces with Davies. With their sights set firmly on US expansion over the coming years, our business is perfectly positioned to support Davies's wider client base of innovative businesses on their quest to accelerate their change and transformation and be disruptive in the market.
"I look forward to working with Dan, Mark and the wider Davies team to develop and strengthen our customer experience solutions for our and their clients."
In recent years, Davies has diversified and deepened its consulting and technology capability to offer customer experience, resourcing and learning solutions, as well as data and speech analytics, robotic process automation, legacy platform modernisation and product development.
Saulter added: "Diversifying our solutions and expanding our operations across North America is an important plank to our growth strategy.
"By adding specialist consulting and technology solutions we can become more valuable to our 800 plus global financial services, insurance and other highly regulated clients."
Globally, Davies has 4,500 colleagues across Bermuda, Canada, Ireland, the UK and US. The business delivers professional services and technology solutions across the risk and insurance value chain, including claims.