Here we feature the entry from Davies Group into the Claims Product Solution of the Year – Motor category
Davies Group entered its Artificial Intelligence (AI) Kuarterback ' technology into this category – to see more fantastic Q&As from finalists, click here
What key achievement did your entry highlight?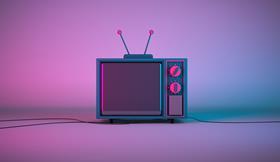 Lauri Kuarterback – our AI' technology – utilises artificial intelligence and cognitive technologies to replicate in computing, how a handler would read a medical report.
This has meant it has been able to achieve 'better than human' accuracy levels across over 80% of low-value injury claims, gaining widespread confidence from handlers themselves.
What sets your firm apart from the other shortlisted contenders?
Our ability to remain consistent and provide continuity and excellent service for our clients and customers despite issues we have faced this year.
Our innovative work in developing technology not only to solve problems but to also prevent issues that may arise.
How will you celebrate if you are the victor?
Winning this award would be a great honour as we have been working hard to provide effective solutions for our clients and customers in insurance and claims.
We will use the award as drive to continue working hard, championing and supporting our colleagues for their great work and as further drive to continue developing great products/services within the insurance industry.