A two-week consultation period is due to end this week
International claims business Davies Group has just concluded a two-week consultation period ahead of cutting around 2% of its Stoke-on-Trent-based workforce, reported StokeonTrentLive.
The employee consultation, which was expected to end yesterday (15 April 2021), was around the firm's plans to axe up to 11 jobs from its Two Smithfield office location in Hanley.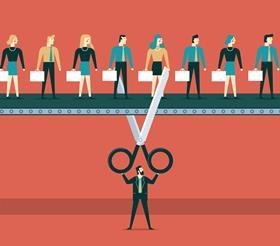 Davies Group told StokeonTrentLive that it hopes to reduce the final number of redundancies through the use of role transfers and relocations.
A spokesperson for Davies Group told the local news site: "We commenced a consultation process on 30 March 2021 in the Stoke-on-Trent office, of which 11 roles have been potentially put at risk of redundancy.
"Whilst placing any roles at risk of redundancy is a very difficult process, we have contained the number impacted to less than 2% of our Stoke-on-Trent workforce and we are actively working to minimise the final number of redundancies as far as possible through role transfers and relocations.
"The consultation process is expected to conclude by 15 April 2021."
Insurance Times caught up with Davies Group on this news - the claims business confirmed that although there are 11 jobs within its reporting team that are under threat of redundancy, a company restructure means that there are also 36 new job opportunities based at Stoke-on-Trent, including claims handling positions.
A spokesperson told Insurance Times: "We've recently completed a specific project that has meant we've needed to restructure one team based in our Stoke office and 11 jobs have been put at risk.
"However, we are currently advertising for 36 other opportunities in Stoke and the people affected by the restructure are being encouraged to consider those roles."
Headquartered in London, Davies Group employs around 4,000 staff in the UK, Ireland, US, Canada and Bermuda.
StokeonTrentLive believes the firm has more than 300 employees working in Stoke-on-Trent.