Here we feature legal services supplier Horwich Farrelly's entry into the Claims Product Solution of the Year – Corporate Advisory and Fraud Solution of the Year categories.
Horwich Farrelly entered its counter-fraud online platform, HOLT, into this category – to see more fantastic Q&As from finalists, click here
What key achievement did your entry highlight?
We developed a sector-defining counter-fraud solution (HOLT) so insurers can quickly and automatically assess whether claims should be challenged. Traditionally, lawyers are only involved at litigation stage and their involvement pre-litigation is 'hands-off'. We wanted to disrupt the market and put a lawyers 'brain' into claims handling departments to improve decision making as early as possible and ensure only the right claims are defended.
This approach is arguably counter-intuitive for lawyers, as it actually leads to less litigation; however, by offering a solution that improves outcomes, increases indemnity savings and reduces both operational costs and life-cycles, we believe we are now able to offer a better service to our clients.
Can you share data or testimonials to back up your bid to win?
In the short time since its inception HOLT has:
Triaged over 6,500 claims
Saved £6m, with expected savings of £18m
Increased fraud identification for all insurers and by as much as 500% for one large insurer
Reduced litigation rates for all insurers and by as much as 50% for most
Reduced claim processing time around 30 minutes to 30 seconds
Ensures that an insurer's strategy is deployed correctly and accurately by all handlers, regardless of skill or experience
Removed litigation leakage (i.e. claims that should not have been allowed to litigate), with one insurer seeing a reduction in leakage from 23% to nil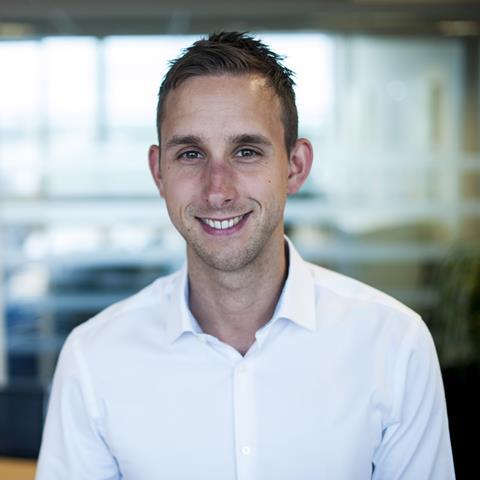 What sets your firm apart from the other shortlisted contenders?
Our solution is very different from those offered by the other shortlisted contenders and all would be very worthy winners. However, we believe that by listening to our clients, and acting on the feedback they provided, we have developed a solution that genuinely adds value to the service they provide to their policyholders, by actively looking to reduce poor quality litigation and the costs associated with it.
That is an unusual concept to lawyers, as they require litigation to generate revenue. However, we want to build long lasting relationships with our clients and believe that solutions like this are very much the future of lawyer / insurer relationships.
How will you celebrate if you are the victor?
A huge amount of work has gone into this solution from across the business at Horwich Farrelly, from our counter fraud, IT, business development teams, as well as numerous client account managers. We have also engaged with various insurers throughout the early life of HOLT and we have regularly acted on feedback to make the solution as user-friendly as it possibly can be.
If we were to win this award, the first thing we would do is find a suitable way to thank everyone involved, when we can get out and about again.