Here we feature an entry from Davies Group into the Claims Service Solution of the Year – Technology Supplier category
Davies Group entered its virtual inspection technology into this category – to see more fantastic Q&As from finalists, click here
What key achievement did your entry highlight?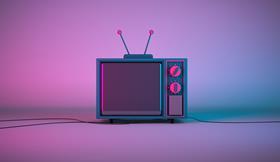 Our virtual adjusting technology – to give customers the choice between digital and physical solutions – has always been an essential part of our digital strategy and virtual inspections have greatly enhanced our claims service and ensured business continuity through Covid-19.
Can you share data or testimonials to back up your bid to win?
"Your staff were very helpful at all times and were also very patient in these difficult times, taking into account my age and having to arrange my granddaughter to come and video my floor as requested allowing for social distancing. Thank you for doing this – I didn't have to wait." a policyholder
"The agent who handled my claim was super-efficient, friendly and helpful. I really felt confident in her handling of my claim and using the technology. The money was paid the same day as claim was confirmed on the video… a really excellent service." – a policyholder
"We are all under a huge amount of pressure currently with Covid-19, particularly our adjusting partners and it is great to see someone like [adjuster's name] working well with others in order to bring about the right outcome for our customers during a stressful time. His response time is fantastic and I have been consistently impressed with his attention to detail on a number of cases I have come across," – a client.
What sets your firm apart from the other shortlisted contenders?
Our ability to remain consistent and provide continuity and excellent service for our clients and customers despite issues we have faced this year. Our innovative work in developing technology not only to solve problems but to also prevent issues that may arise.
How will you celebrate if you are the victor?
Winning this award would be a great honour as we have been working hard to provide effective solutions for our clients and customers in insurance and claims.
We will use the award as drive to continue working hard, championing and supporting our colleagues for their great work and as further drive to continue developing great products/services within the insurance industry.