Here we feature Cazana's entry into the Claims Product Solution of the Year – Motor category.
Fintech Cazana entered its vehicle valuation platform, Companion, into this category – to see more fantastic Q&As from finalists, click here
What key achievement did your entry highlight?
By choosing to showcase Companion live, we were able to prove how easy it is to use along with the wealth of information that we provide.
More importantly, it enabled us to demonstrate how we enhance our customer's efficiency and help streamline their processes. In addition to our data driven valuations, Companion includes a full vehicle history.
The history highlights previous MOTs and sales adverts along with comparable vehicles for sale in the current market to support the valuation.
All of this combined means our customers have everything they need in one place to offer a fair and accurate valuation.
Can you share data or testimonials to back up your bid to win?
Alex Baird, engineering operations manager at NFU Mutual and his team have been using Cazana for over two years and say:
"Cazana gives us the full picture. Since we started using the tools, handler satisfaction has increased and the information makes claims handler jobs much easier and quicker. For us, Cazana is a one-stop shop for the information we need.

As a business, we have great customer retention which means we have to offer the best customer service and use the best systems - and that's why we've gone with Cazana."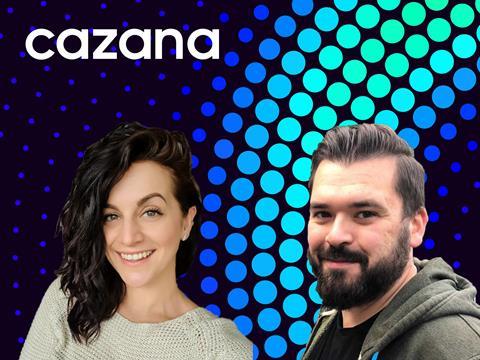 What sets your firm apart from the other shortlisted contenders?
We are the only vehicle data provider using innovative AI and data science-driven modelling. Since 2013, we have built a vast database of vehicle sales by tracking the retail market, enabling us to utilise a live retail-back pricing methodology and comprehensive vehicle history, including previous adverts.
These include advert text and images which highlight the vehicle's condition, service history or if there were any modifications or expensive options fitted. It also shows how much the customer paid for the car. The images are a powerful tool to verify the details of the claimant's car and discover anomalies and fraud.
How will you celebrate if you are the victor?
It takes a dedicated and passionate team to succeed and winning the Claims Excellence Award is a great accomplishment and testament of our hard work. Our virtual celebration will commence after the announcement where we will raise a glass or two, sharing the good news via our internal channel and social media.
This will be a good opportunity to highlight some of the shining stars as well as team efforts across the business.