Here we feature Minster Law's entry into the Claims Product Solution of the Year – Corporate Advisory category
Claims handler Minster Law entered its personal injury claims platform, INK, into this category – to see more fantastic Q&As from finalists, click here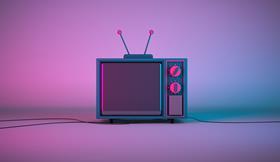 What key achievement did your entry highlight?
We're raising the bar for exceptional customer experience in the personal injury market by modernising the traditional and outdatedclaims journey through INK: an end-to-end personal injury claims platform which is demystifying the complex legal process and empowering customers to progress their claims in a quicker, smarter, and convenient way.
The beauty of INK lies within its rich self-service functionality and enhanced customer support, which blends seamlessly into anomni-channel journey that provides valued human interaction and a channel of choice offering for customers. The result? Increased customer satisfaction and the elimination of customer apathy created by confusing legal processes.
Can you share data or testimonials to back up your bid to win?
We've invested over £5 million in INK's development and currently have over 19,000 of our customer base registered. Customers have hailed INK as easy-to-use, simple, and a new way of doing things!
"Great customer service. All the details were explained accordingly, and the website makes it easier to keep track of the case."

"As a non-technical person, it seems to be easy to navigate the system."
What sets your firm apart from the other shortlisted contenders?
Minster isn't your traditional law firm: We exist to challenge and reimagine every aspect of claims to create better outcomes for ourcustomers and our partners.
"It's the customers' journey, not ours" is our mantra and we're leading the way in digital technology toenhance customer service and satisfaction.
How will you celebrate if you are the victor?
We'll celebrate with our teams at Minster, all of whom work very hard to deliver on our aspirations – with a special shout out to ourdigital and design specialists in our IT and Change teams for their tireless work on INK. And, who knows, with restrictions easing –we may just be able to make it to the pub!