The NHS digital tool will enable injured insurance customers to benefit from psychological support following an accident
Handl Group's insurer-focused rehabilitation business, Corporé, has invested in NHS digital tool SilverCloud for the provision of the general insurance market.
SilverCloud is a digital mental health treatment platform, which Corporé will use with the goal of managing the psychological impact on injured parties sustained because of accidents.
This includes road traffic accidents – covering anxiety, travel phobia, and positive body image following amputations, for example.
Where appropriate, it will offered as part of customer's rehabilitation plan following an incident.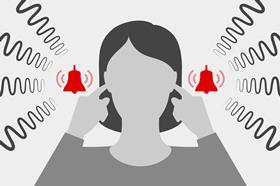 Mark Stirrup, managing director at Corporé, said: "Physical treatment has historically been the priority for rehabilitation services, but good quality psychological support, which SilverCloud delivers, enables a patient to recover quicker with a better overall clinical outcome."
Therefore, "digital treatment tools for mental and physical injuries will soon become a standard way of helping injured people recover and get on with their lives, and it's great that we are now able to bring them to the insurance claims industry for the first time", he added.
Clinically-backed services
The NHS platform joins a suite of digital tools already used by Corporé, including Limbic – triage for psychological injury, Phio – triage for musculoskeletal injury (MSK), and Phio Engage – an MSK treatment programme.
Laura Jennings, head of partnerships at SilverCloud, said: "We are excited to support Corporé with their delivery of high-quality services to provide on-demand, clinically validated care to patients who are experiencing mental health challenges.
"Our partnership exemplifies an innovative model for digital mental health, providing clinically-backed and evidenced services with Corporé, and enabling mental health care for as many people as possible."