The firm's chief executive believes the acquisition will make 'a very valuable contribution' to the overall business
Claims portfolio management company FL360 – which trades as handl Group – has bought brain injury rehabilitation business Reach Personal Injury Services.
Established in 1994, Reach provides home and community-based rehabilitation services for child and adult survivors of moderate and severe traumatic brain injuries; it is the UK's largest private sector organisation that deals solely with head and brain injury rehabilitation at home.
Speaking on the deal, handl Group chief executive Graham Pulford said: "Reach represents a great addition to our portfolio of complementary businesses that together provide a wide range of solutions to the insurance and legal sectors.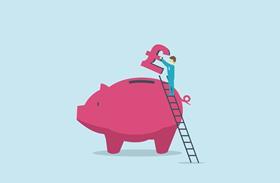 "I am confident Reach will make a very valuable contribution to handl's aims and aspirations, and we're looking forward to working with Heather Batey and her team as they continue to develop their services in the future."
Heather Batey, managing director at Reach, added: "After 27 years, I wanted to build the next step for the business.
"Graham shares my view of the opportunity for Reach and I strongly believe that our joining handl Group will enable us to move forward so that the people we help have access to ever better rehabilitation.
"handl Group's core focus of people and technology working hand in hand fits our own business philosophy and my expectation is that aligning Reach to the various brands within handl will enable us to significantly broaden our customer base, both within the insurance sector but also into other parts of the healthcare market."
Based in the North West, handl Group also owns brands such as Corporé, EQL, Claimspace and Speed Medical.