The app aims to deliver 'real benefits for insurers and for their customers', according to EQL's co-founder and chief executive
Handl Group-backed healthtech business EQL has today (30 June 2021) launched a new self-care app called Phio Engage, designed to reduce costs for insurers.
The app is aimed at those who require musculoskeletal (MSK) care - it provides treatment for individuals who have been identified by a qualified clinician as suitable for self-managed care, with oversight and intervention from clinicians as necessary.
Jason Ward, EQL's co-founder and chief executive, said: "Phio represents real digital innovation in rehab, with a digital end-to-end MSK care pathway.
"It delivers real benefits for insurers and for their customers, reducing claims costs for insurers whilst giving their policyholders a better customer experience with early intervention, consistent and transparent referral and empowered patients for better managed MSK health."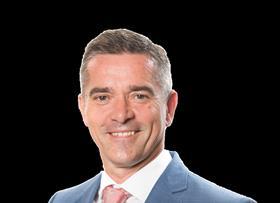 The new app follows EQL's launch of Phio Access last year, which is a clinically-led digital triage support tool that signposts the most appropriate treatment for each MSK case.
Reduced costs and greater control
Using the Phio Engage app, which has been added to EQL's Phio platform, allows policyholders to have a digital end-to-end solution for MSK care, providing access to the right care faster.
Phio Engage offers a tailored exercise programme that allows people to control the intensity according to their needs.
It can also track their progress, providing qualified clinical oversight and intervention through the app as needed.
Overall, the referral process is designed to be quicker and easier to navigate, providing more streamlined and cost-effective claims as well as faster access to the right MSK care.
Handl Group invested in EQL in 2019.
Phio Access findings
User statistics from Phio Access show that:
30% of users completed Phio Access triage outside of the standard 9am to 5pm office hours.
For EQL's corporate wellbeing clients, there are more users aged over 65 than under.
In May 2021, the completion rate for digital triage was over 90%.
Of the triages that were signposted for urgent care, 27% were outside of traditional office hours.