Part one of the whiplash reforms, which launched on 31 May, 'is an opportunity to iron out poor practises and simplify the claims journey' says esure chief claims officer
Insurer esure Group has agreed an exclusive five-year partnership with legal services firm Minster Law, effective from 31 May 2021.
The collaboration will see Yorkshire-based Minster Law service motor personal injury and legal claims across the esure and Sheila's Wheels brands, supporting customers across both fast track and serious injury cases.
Speaking on the partnership, Graham Hughes, chief claims officer at esure Group, said: "We were impressed by Minster Law's appetite to look at motor claims differently and [its] capability to provide a digital offering for our customers.
"We have a shared desire to support our customers at a stressful time. The recent reform in motor personal injury is an opportunity to iron out poor practises and simplify the claims journey.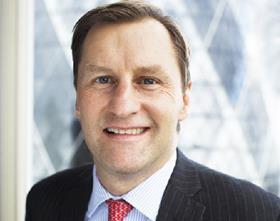 "We believe our customers' experience about the way their claim is handled is crucial to this and Minster Law's forward thinking in the customer experience and digital arena will provide our customers with the best experience.
"I am delighted to be working with Shirley and her team and look forward to a fruitful partnership."
Playing a pivotal role
Shirley Woolham, chief executive of Minster Law, added: "We are obviously delighted to be working with such a respected brand as esure – one of the largest personal motor insurers in the UK.
"We have certainly hit the ground running, working closely with the esure team throughout May to provide a smooth transition and go-live in line with the introduction of reforms and new [Official Injury Claim] portal.
"We're excited to be playing such a pivotal role in delivering a really compelling claims experience for esure customers, as well as the wider opportunities that come from being the strategic claims partner of such a progressive insurer.
"We were struck by esure's genuine desire to find new and innovative ways of using technology to drive greater integration across the claims supply chain, to remove friction and deliver the best customer experience in the market.
"This resonated strongly with our own ethos and progressive vision for personal injury claims and represents the foundations of true collaboration between our respective businesses.
"This collaborative philosophy to benefit customers will be central to our work with esure over the next five years."