Here we feature NPA Insurance's (NPAI) entry into the Claims Team of the Year category.
NPAI entered its claims team into this category – to see more fantastic Q&As from finalists, click here
What key achievement did your entry highlight?
Covid-19 presented unforeseen perils that tested everybody's attitude to risk. The NPAI claims team responded dynamically to the evolving operating environment its customers found themselves in.
As well as offering protection against the familiar risks faced during 'business as usual', the team adapted quickly to the pandemic, factoring in additional support and emergency responses to ensure its customers could remain open for business.
This proactive mitigation of risk was central to the all-important driver of keeping pharmacies open during the crisis and that work carries on today.
Can you share data or testimonials to back up your bid to win?
"The legal counsel and claims support the NPA claims team provides is invaluable" – Adrian Price, Tesco

"The NPAI team is always at the end of the telephone to provide advice and guidance on a wide range of issues – from drafting responses to patient issues and claims through to identifying and protecting the business against emerging risks" – Peter Glover, Day Lewis

"The service and unwavering, round-the-clock support received from the indemnity team at NPAI has been exemplary and well beyond the call of duty…I could not have set up the vaccination centres without them" –Rajesh Patel, Hollowood Chemists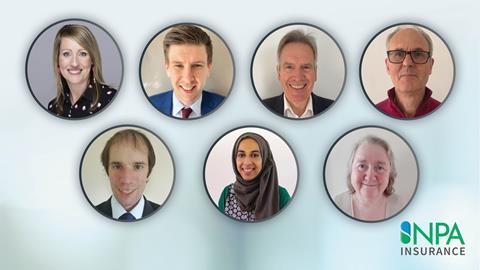 What sets your firm apart from the other shortlisted contenders?
One area which differentiates us is our extensive legal expertise. Our customers are allocated a dedicated lawyer for the duration of a claim, ensuring they receive the best service and support without being redirected to an outsourced legal team.
Our team's shared wealth of experience and collaborative approach means we often settle cases after the initial call, before matters escalate, enabling the team to mitigate claims.
Another unique feature providing competitive advantage is that we have a claims, rather than an underwriting, led approach to risk management. This means that the claims team itself makes decisions on cover issues.
How will you celebrate if you are the victor?
With colleagues and plenty of champagne!