Here we feature Travelers Europe's entry into the Claims Service Solution of the Year – Insurer category.
Travelers Europe entered its in-house law firm, Travelers Legal in this category, to see more fantastic Q&As from finalists, click here
What key achievement did your entry highlight?
Travelers Legal is Travelers Europe's in-house law firm. It was set up in 2018 to handle actions against Travelers Europe policyholders, many of whom are legal services firms facing allegations of professional negligence. By establishing our own in-house law firm, we are now able to:
Provide a more seamless service by not involving an external legal advisor
Manage the cost to policyholders, while also reducing the negative impact on their claims record
Maintain control of litigation to ensure it achieves optimum outcomes for policyholders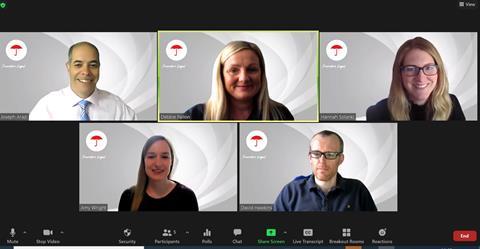 Can you share data or testimonials to back up your bid to win?
Travelers Legal has recently developed a Customer Feedback tool so that clients can rate our service. All of the clients who have used it so far have scored us 9 or 10 out of 10. We are also delighted to have received numerous positive testimonials from clients, including:
"I am extremely happy with the contents of the responses given. I appreciate all your efforts in helping me resolve this huge mess that I am in, and it is very comforting to me that you have spent such a lot of time and effort for me."
What sets your firm apart from the other shortlisted contenders?
As far as we are aware, Travelers Legal is the first in-house alternative business structure to handle professional indemnity claims. Unlike our competitors, we are able to provide policyholders with a complete start-to-finish claims service, which includes seamless collaboration between Travelers Legal, the claims team, underwriters and risk management.
As a team of lawyers with deep-rooted professional negligence experience, we understand how stressful it is to face allegations of negligence, professionally as well as personally. As a result, we aim to resolve clients' issues as painlessly as possible.
How will you celebrate if you are the victor?
It would be great to celebrate with some team drinks once we are finally back in the office.