Here we feature RSA Group's entry into the Claims Team of the Year – Covid Response category
RSA Group entered its claims team into this category – to see more fantastic Q&As from finalists, click here
What key achievement did your entry highlight?
In a year of raised anxiety and significant challenge for both our people and customers, we remained focused on our ambition to improve customer experience. We did this by ensuring, first and foremost, that our people felt cared for. We see all our people as the main tool in delivering outstanding service for our customers.
By looking after them, caring and understanding their individual needs throughout the year, we were able to maintain momentum and drive improved customer experience scores through agile thinking, focus and action.
What sets your firm apart from the other shortlisted contenders?
In 2020, more than ever, we worked as a team. People picked up new roles, learned new skills and supported each other. We had a commitment and focus in moving quickly and ensuring we didn't simply let it become a year of keeping things going.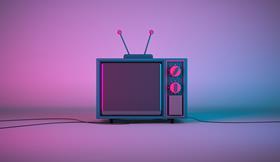 We drove engagement by showing that we cared, understood and we included everyone in our wider thinking.
Everyone had to step up, in some way shape or form and by doing so, we achieved our ambitions in driving improved customer scores and will return to the office (hopefully soon) as a much stronger team.
How will you celebrate if you are the victor?
The whole team will be delighted if we win. Whilst we are still limited by restrictions, I would hope that a return to the office isn't too far away when we can celebrate as one team. Until then, we will of course, have an interim celebration by Zoom – maybe the last one.