Chief executive says the transaction marks the 'next phase of international growth and technology investment' for Davies Group
Professional services and technology firm Davies Group has sold a majority stake of its business to funds advised by international investment firm BC Partners.
Terms of the deal remain undisclosed and subject to customary regulatory approvals. The transaction is expected to complete during the second quarter of 2021.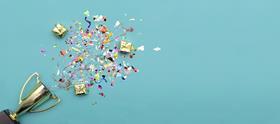 Davies Group, which supports 800 global clients and employs 4,000 staff, delivers professional and technology services to the risk and insurance value chain, including around claims, underwriting, distribution, regulation, customer experience, human capital, digital transformation and change management.
The business was recognised at Insurance Times's Claims Excellence Awards 2020 last October, winning both the Claims Product Solution of the Year – Service Management and Claims Training Excellence categories.
The deal aims to diversify and strengthen Davies' shareholder base as it seeks to drive further global expansion as well as increase investment in technology and digital transformation.
The company also plans to continue M&A activity with complementary businesses.
Existing investors HGGC and AIMCo will retain minority ownership stakes in Davies Group, alongside the Davies Group leadership team and its employees.
Growth
Speaking on the acquisition, Dan Saulter, group chief executive of Davies Group, said: "We are excited to welcome BC Partners as a majority investor as we embark on this next phase of international growth and technology investment.
"I am also pleased that both HGGC and AIMCo wish to continue to invest in Davies alongside BC Partners."
Cédric Dubourdieu, Partner at BC Partners, added: "We at BC have been watching Davies' progression over the past few years with keen interest, as this was a business we knew had serious potential.
"Over this period, it has expanded geographically, successfully entering and establishing a presence in the US, Canadian and Bermudian markets, completed more than 30 acquisitions, diversified its service offering and cemented its position as a clear leader in its sector – all whilst upholding its reputation for providing excellent service to its customers."