Up to 20% of current insurance business could migrate into embedded distribution, says expert
The "big potential" of embedded insurance is to build access to new markets and opportunities for both insurers and insurance intermediaries.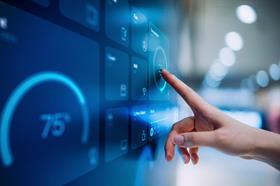 This was according to Yuri Poletto, founder of the Open and Embedded Insurance Observatory, who spoke during a session entitled Embedded insurance: The ultimate future of the industry? at Insurance Times' BrokerFest 2022 conference on 16 June 2022.
Poletto explained that embedded insurance - which currently consists of mainly affinity policies, travel insurance, product protection and extended warranties - makes up around £1.46tr of today's global insurance market, which is valued at a total of £4.46tr.
However, Poletto said that "up to 20% of the current insurance business will migrate into embedded distribution within the next 10 years".
"Overall, embedded insurance – in a few years – has the potential to create a new market of up to $500bn (£405bn)," he noted.
Embedded insurance refers to the bundling of insurance cover or protection into the purchase of another product or service. Travel agents often embed travel insurance into a holiday package for their consumers, for example.
Poletto said that embedded insurance offered the potential to dramatically lower the cost of acquiring new customers. He said: "The cost of acquiring new customers via an embedded insurance partnership is 80% cheaper than the traditional cost of acquiring new business."
Embedding and growing
Technology will also help to increase the growth of the embedded insurance market as more firms become able to integrate insurance into their "value propositions".
Poletto continued: "In the future, we will see companies created with native financial and insurance capabilities – this is the big game changer. Every company can be an insurtech company.
"Behind every innovation that humankind has created in the last centuries has been insurance that removed part of the innovator's risk. Our society is based on insurance - nothing moves without it. That's what makes it such an interesting thing to offer for every kind of company."
As embedded insurance grows over the next few years, however, Poletto said that new embedded products would have to be created.
"You can't just take a policy off the shelf and embed it for your customers," he said. "It needs to be done properly."