With price increases unable to keep pace with inflation, motor insurers must look to claims prevention and repair network support if they wish to remain in the black
In a classic bit of kitchen sink accounting, Direct Line Group (DLG) raised a profit warning in July 2022 as it buckled under the pressure of runaway claims inflation.
Attempting to reassure the City, chief executive Penny James said: "We don't see the ordinary dividend under threat."
Analysts at independent investment bank and financial services company Jefferies weren't so sure, however. It predicted a 34% cut to DLG's dividend following James' announcement.
DLG battling to uphold its dividend is symbolic of the treacherous situation UK motor insurers are in right now.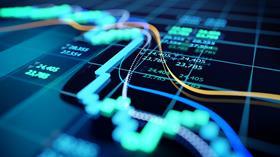 All UK motor insurers are suffering a toxic combination of rampant claims inflation and prices failing to keep pace.
A decade ago, it was the rise in whiplash injuries that drove claims inflation.
This time, the cost of replacing and repairing vehicles is causing the pain.
Jefferies' data pinpointed that car damage inflation was up 12% year-on-year, as at June 2022, but new premiums have failed to keep pace, only rising by 9.5% year-on-year.
As a result, Jefferies forecasted "a major deterioration for the market".
It said: "Given the premium deflation experienced since the start of the pandemic, coupled with elevated claims inflation and higher levels of claims frequency compared with 2020 and 2021, we expect motor insurers to report a significantly higher combined ratio in 2022.
"We estimate that the UK motor insurance market combined ratio will be 117% in 2022, compared with 97% in 2021, largely driven by higher levels of claims frequency, but also impacted by rising claims severity."
Price rises needed
So, is there anything insurers can do to avoid a slide into heavy underwriting losses?
Mohammad Khan, general insurance leader at PricewaterhouseCoopers (PWC) UK, told Insurance Times: "The problem at the moment is [that] the market is - and to be fair, it always has been - so competitive that people aren't able to see the price rises that are needed to cope with inflation because they're just not getting enough rate rise."
Khan pointed out that injury claims inflation is going up as well.
"The reason injury claims are important is because these tend to be the much bigger claims. These are claims that can be between £100,000 and £5m," he added.
Khan emphasised that price rises need to come through quickly, but he added that "whenever we have a situation where claims inflation is rising, the market in home and motor tends to lag".
He continued: "Price increases do come, but they come later."
Claims prevention
Claims management consultant Matt Paterson, founder of Silverbeam Consulting, who spent nine years as head of liability claims at Admiral, said that insurance firms can do more than just focus on price when tackling motor claims inflation.
"Increasing prices by itself is not the only solution to it," he explained.
"[Insurers] need to be [as] efficient and lean as they possibly can, [also] using automation and the power of analytics where [possible].
"In price and risk selection, which is such an important area, if insurers can leverage data analytics at that point, then they will see a reduction in their loss ratio."
Furthermore, insurers should be looking at claims prevention too.
"The best accident is the one that never happens," Paterson said.
As an example, if an insurer identified a specific location with a high number of recorded accidents, such as a roundabout, it could communicate with drivers to raise awareness.
For policyholders that have connected cars or telematic devices installed, insurers can communicate tips for safety, damage prevention and less accident-prone routes.
Green parts escalation
Although actively working to mitigate claims can help combat inflation, there is still a deeper industry problem in the repair network - it is suffering a high number of staff vacancies.
Paterson said: "It was a problem before the pandemic because you had vast amounts of people just leaving the industry and now, you're in this place where you have between 15% [and] 20% of vacancies.
"It's causing a problem and insurers are seeing that problem in cars being slower to repair."
Paterson believes insurers could find ways to help the repair network with training. The UK government should also be brought in to help, he added.
Matt Scott, co-founder of Insurance DataLab, thinks that insurers that own their own repair shops will have an advantage in the battle to control claims inflation.
He explained: "If they've got their own repair networks, they'll be able to keep on top of costs a bit better.
"Obviously, parts inflation and labour [costs] are still going up, but if you're in charge of your own repair network, or have a large and strong relationship with one, then that will be easier to manage costs.
"Smaller players will have to look at technology to manage the costs there."
Scott added that green parts, which are undamaged and reusable parts from end of life or written off vehicles, will become more important.
"The big thing is that green parts are going to get more popular," he noted.
"I know they've been getting increasingly common in recent years, but I think we will see more of that going forward, especially with increased [repair] costs leading to more total losses because it is not economically viable to repair [vehicles].
"You will [also] get more recoverable green parts from these total loss cases, which then can be put back into the supply network to help keep costs lower.
"It is better for climate change and the environment as well."
There is plenty that motor insurers can do, therefore, to mitigate the impact of claims inflation on their balance sheets.
Ultimately though, Khan believes price rises will make the biggest difference.
Unfortunately for motor insurers, these increases are not coming any time soon.
Khan said: "My view is we'll probably only start to increase [prices] at the level required [to tackle inflation] at the end of the year at the earliest - probably more likely in the second quarter [of] next year. That's a long time."
PASS NOTES
Which insurers are already using green parts for repairs?
Ageas UK has been at the forefront of green parts usage within its claims function, with the insurer launching its green parts programme back in March 2020. This is delivered in conjunction with The Green Parts Specialists, part of Hills Salvage.
Meanwhile, salvage and green parts firm Synetiq has teamed up with numerous insurers in recent years – this includes partnering with Allianz Insurance in May 2021, as well as signing a three-year deal with Zurich Insurance UK in September 2021.
In February 2022, Synetiq also confirmed that it was now working with personal lines insurer Esure.
Did Direct Line Group's profit warning follow through in its H1 2022 financial results?
Direct Line Group (DLG) reported a combined operating ratio (COR) of 96.5% for H1 2022, a deterioration of 12.3 percentage points from the 84.2% COR it recorded for the same period last year, according to its half-year financial report, published on 2 August 2022.
The insurer's operating profit, meanwhile, saw a tumble of 47.1% between 2021 and 2022 – from £369.9m in H1 2021 to £195.5m for the first six months of this year.
Its loss ratio was 65.1% at the end of 2022's H1, up from 52% for the same period in 2021.
Penny James, chief executive of DLG, said: "Uniquely complex motor market conditions during the first half [of the year] – due to significant regulatory changes, heightened claims inflation and macroeconomic uncertainty – have challenged our short-term profitability."