Three industry experts discuss the impact embedded insurance could have in the UKGI market and how these propositions could be utilised by the sector
WE ASKED: 'How can the insurance sector support and drive the growth of embedded insurance in the UK and what advantages could this distribution model bring?'
Dan Martin, insurance consultant, Altus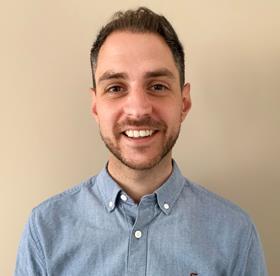 "Over recent years, insurers have explored optimising distribution channels through partnering with consumer brands in other markets, to attract and grow their customer base - but very little has changed with regards to insurers' operating structure and core capabilities. The adoption of embedded insurance through deeper partnerships will, however, challenge the status quo.
"The advantage for the insurance market will be a richer integration of its partners, which will benefit consumers.
"For example, motor manufacturers seeking richer end-to-end customer ownership as they fully transition to electric vehicles (EVs) could adopt embedded insurance to offer a full 'cost of vehicle ownership' proposition. Therefore, using embedded insurance, they could provide the ultimate vehicle connectivity experience.
"Other areas where embedded insurance could enhance the digital experience for customers will be through claims and the overall customer experience. For example, through automatic first notification of loss (FNOL) and the seamless settlement of claims - effectively an embedded parametric policy.
"Embedded insurance can also help with nudge messaging, encouraging customers to reduce their risk and minimise the impact of claims.
"For insurers, embedded insurance offers a new way to stay ahead as the market evolves. Through the use of application programming interfaces (APIs), embedded insurance can be integrated into an existing system, leveraging data insights to target the right policy at the right customer at the point of sale."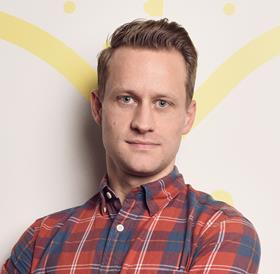 Graeme Dean, vice-president of global insurance solutions, Cover Genius
"There are several advantages to an embedded insurance distribution model. While traditional insurers typically take a product mindset, meaning they build an insurance product and then try to figure out its distribution, embedded protection takes a technology-led approach that starts with identifying consumers' needs.
"This customer-centric approach helps solve a major challenge insurers face, which is getting the right protection into the hands of the right people at the right time.
"Embedded insurance offers opportunities for growth, providing access to new audiences that might not take a distinct step to protect their purchases. It has the potential to upend insurance sectors that have been historically fragmented or completely commoditised.
"Motor insurance is a perfect example. Instead of diverting customers to purchase insurance separately, digital companies can embed insurance at various touchpoints - for example, online car sales, service management platforms, car loans - for a more simplified experience.
"Traditional insurers often lack the technology required to distribute insurance to digital-first partners via an API, which is why it's beneficial to partner with an insurtech that has these capabilities.
"Insurtechs can provide the technology and platform to help traditional insurers offer customers relevant, tailored protection directly in their online or offline experience, whether they're booking a flight, making a retail purchase, or signing up for a loan or card from a bank."
David Ovenden, chief underwriting officer, Axa UK Commercial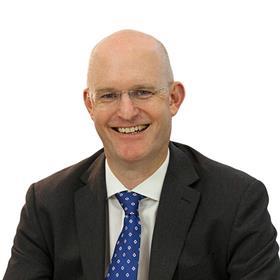 "Embedded insurance can link cover to customers' underlying assets at the point of sale, meaning that customers can buy goods and services with cover already included.
"Insurance is often not always a high priority for customers, so having cover options built in at the point of sale can help bring it to the front of their minds and enable seamless protection. Within both personal and commercial lines, embedded insurance provides insurers with opportunities to deliver personalised cover and reach a larger and more diverse customer base.
"In terms of embedded insurance products in the commercial space, a number of the larger fleet leasing firms and specialist mobile plant businesses operate this type of approach.
"Some of the largest fleet leasing operations in Europe have significant captive insurance providers, which means that the product is embedded and the risk is shared.
"As businesses buy more mobility solutions, rather than asset ownership, the embedded insurance model could become much more prevalent in commercial lines.
"To add real value to customers, however, it's important that embedded insurance products are comprehensive and easy to understand in order to avoid the issues that can be associated with poorly designed products. They must also be aligned to, or better than, existing market products and there should be no sacrifice in terms of product richness.
"The challenge with embedded insurance is that customers may not be provided with advice before selecting the coverage, making it harder to ensure that the product works for them. This is more of a problem with complex products or exposures and represents a challenge in the commercial insurance market.
"Additionally, in some instances, cover could be mis-sold through the non-insurance provider - however, the industry now has tighter regulation in place to manage this issue.
"Overall, when executed appropriately, embedded insurance allows insurance providers to take a more modern and personalised approach to delivering quality products to customers."