There are opportunities aplenty around embedded insurance – for example, embedded products within commercial lines still remain scarce
By Matt Scott
'Embedded' has long been a buzzword within the insurance industry, but it is fast becoming an increasingly important distribution channel for insurers.
Embedded insurance refers to the bundling of insurance cover or protection into the purchase of another product or service. Travel agents often embed travel insurance into a holiday package for their consumers, for example.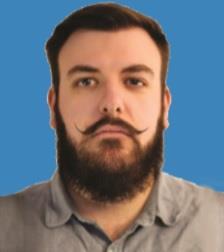 Speaking on a panel at Insurance Times' BrokerFest 2022 event, Yuri Poletto, founder of the Open and Embedded Insurance Observatory, said that embedded insurance could account for as much as 20% of the global insurance market "within the next 10 years".
That makes embedded insurance a massive opportunity – for those that get it right.
Of course, getting embedded insurance right is all about partnerships.
Insurance companies need to find the right partners to help with distribution, as well as the correct technology partners to get the delivery of the product right.
Meanwhile, distribution businesses will need to find a brand to work with that is trusted by the consumer and integrated into their day-to-day lives.
A growing marketplace
Many of the existing embedded insurance partnerships currently fall within the travel and retail sectors, embedding insurance products into e-commerce journeys with online retailers such as Amazon, or through travel agents.
The challenger banks have also risen to prominence in recent years, embedding products such as accidental damage cover for new purchases into their banking apps.
These current channels for embedded insurance will continue to grow – and already present a big opportunity given the emerging nature of this sector. But, in order to get to the level Poletto anticipates, the insurance industry will need to find new ways of getting embedded insurance out to the masses.
To date, the commercial lines sector has remained relatively untouched by the emergence of embedded insurance. However, many insurers see big opportunities in the SME arena, largely around software as a service (SaaS) and business software.
For me, however, embedded insurance presents a much bigger, industry-wide opportunity.
Embedded insurance products offer a cheaper distribution channel compared to traditional models. They also create additional touchpoints with the insured – something that insurance has long had struggles with.
It also allows insurers to offer a better all-round customer experience by integrating everything from the pre-sale user journey to claims management and renewal through one single point of contact that is central to customers' day-to-day lives.
This, in turn, can lead to increased customer loyalty and profits, as well as better opportunities for cross-selling additional and higher value products to increase the overall lifetime value of the customer.