The insurtech's chief executive says the regulation marks a 'new dawn' and 'a whole new era across personal lines'
The FCA's regulation to put an end to dual pricing is a "good thing" for consumers and insurtechs, according to Gavin Sewell, chief executive of car and van insurance insurtech Honcho.
Dual pricing, which is also known as price walking or the loyalty penalty, is when new insurance customers receive a cheaper or more competitive quote for their home and motor insurance in comparison to long-standing customers renewing their cover.
The FCA published a report on the effects of price walking on customers back in September 2020, proposing a raft of new remedies. Exact measures and a timeframe for the regulations were confirmed in May 2021, before the new rules came into effect over two deadlines - 1 October 2021 and 1 January 2022.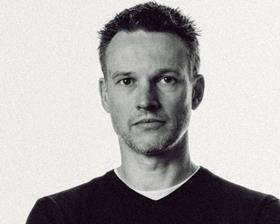 Sewell told Insurance Times: "We've consistently said that the FCA's new rules on dual pricing are a good thing for consumers.
"For far too long, the price comparison website driven obsession with cheap insurance has served to strip out coverage, leading to a proliferation of poor quality products from insurers and brokers [that] would actually much prefer to be serving their customers with robust, innovative insurance solutions that go beyond the most basic levels of cover.
"To add to that, dual pricing led to the situation where the most vulnerable of customers, those lacking the ability to take part in the yearly switching circus, were unfairly discriminated against by remaining loyal to providers. Dual pricing's demise finally calls time on this, bringing fairness to all insurance buyers."
Sewell believes that the FCA's new pricing rules will support the acceleration of innovation across the insurtech sector - for example, the creation of new usage and subscription-based insurance products, as well as embedded insurance propositions.
'New dawn' for personal lines
For Sewell, "innovation is alive and well in personal lines".
In a blog titled Time to Ring the Insurance Changes, published on Honcho's website on 4 January 2022, the insurtech highlighted that the FCA's pricing reform indicates a "new dawn for personal lines insurance".
The blog post stated: "As insurance providers move away from price as their sole selling point, actually meeting the needs of consumers via differentiated propositions will emerge across the market.
"Motor and home insurance will become less commoditised as providers establish their own market niches, serving creatively constructed products to dozens of segments of diverse insurance buyers.
"Just as Waitrose and Lidl are differentiated in retail, and Rolls Royce and Dacia are in automotive, insurance will start to see a return of well constructed segmentation and proper underwriting."
Honcho heralds 2022 as being "a very different time for price comparison websites" because "switch and save" can no longer be the sole focus of their marketing activities.
"2022 will be looked back on as the start of a whole new era across personal lines, with all consumers finally getting the fair value that they deserve for products that meet their needs," Sewell added.