Insurers have also had a slow start in undertaking fair value assessments, which will have a knock-on effect on brokers' workloads, says compliance expert
Following the introduction of the FCA's fair value regulations, industry commentators are "disappointed" in price comparison websites (PCWs) as many are still showcasing a "price is king" approach, when in reality they have "a moral responsibility to support fair value".
This was the view of Karen Houseago, head of insurance, commercial product development at Consumer Intelligence, and Branko Bjelobaba, principal at Branko, who were speaking as part of a regulation-themed panel debate at Insurance Times' BrokerFest 2022 conference on 16 June 2022.
The FCA's focus on fair value and product governance was introduced as part of its general insurance pricing practices overhaul, which included the elimination of price walking – the method whereby renewing customers would be quoted a less competitive premium when compared to new customers looking to insure the same risk.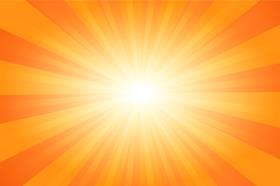 This pricing reform - which came into effect across two deadlines, 1 October 2021 and 1 January 2022 - has had a knock-on effect on rates and customer retention.
With renewal quotes now required to mirror new business offers to ensure fair value and eliminate the loyalty penalty, many consumers are opting to stay with their current insurer rather than embark on the annual search for a new customer discount as their renewal deadline creeps nearer.
PCWs have been impacted by this trend.
Houseago told delegates: "I'm a little bit disappointed in the price comparison websites to be honest because I don't think they've done very much.
"I feel they do have a responsibility – they don't have one according to the FCA rules, but I think they have a moral responsibility to support fair value. They are still 'price is king'.
"They, as far as I know, are suffering from a shopping around point of view. We know that renewals have gone up and shopping around has gone down. They are definitely suffering."
Bjelobaba agreed: "They have a social responsibility and they drive sales just on price rather than any other thing someone might be interested in. Pricing is split from value."
For Houseago, PCWs are missing a trick to differentiate themselves from competitors.
She explained: "There's more they can do and actually, it's a huge opportunity.
"All four of them – I'm talking obviously the big four – they're so similar. One could be an outlier. One could do brilliantly by giving an alternative model, but it would be a huge risk. I definitely think there's more to do.
"I think they have huge backlogs of new brands [that] want to go on their panel and they have technology constraints in order to be able to react quickly, but there's a huge opportunity there."
Slow start
The main challenge around fair value for Bjelobaba is the regulation's first fair value assessment, which insurance firms have to submit by the end of September this year.
He feels that insurers may struggle to break down and understand the component parts of what a broker may add – or detract – when it comes to customer fair value, especially as many insurers have not been on the front foot in terms of getting ahead on the required paperwork, in his opinion.
Although he believes brokers are often the "oil between all cogs" of insurance processes – even when it comes to claims, for example assisting with quantum calculations or chasing insurers that are "dragging their feet" – Bjelobaba still thinks brokers will be exposed to additional work as a result of insurers' tardiness around starting the required fair value assessments.
He said: "The value stuff, we're still in the middle of – that doesn't have to conclude until 30 September 2022.
"Brokers will be subject to a lot of requests for the same information time and time again - insurers will adopt their own requests for information that are descending to even individual product lines.
"Brokers have to garner this information, which may not be available in one particular part of their system, and put this information to the insurer."