The insurer is 'going helter skelter' to meet the year-end deadline for pricing changes in the motor and home insurance markets says UK retail boss
The implementation timeline for the FCA's general insurance pricing reform in the home and motor insurance markets is still "very aggressive", despite the regulator extending its final launch deadline to 1 January 2022, according to Tara Foley, chief executive of UK retail at insurer Axa.
Initially, the FCA planned to give insurance firms a four-month implementation period following the publication of its policy statement in May, however industry-wide concerns led the regulator to amend its proposed schedule and split its pricing reform deadline to make the workload more manageable.
As it stands, new systems, controls and product governance frameworks must be ready by 1 October 2021, while pricing, auto-renewal, data reporting and premium finance changes are required to come into effect from 1 January 2022.
Foley told Insurance Times that the reform is "a challenging thing to implement", especially as the "timeline is very aggressive" still.
"We're going helter skelter," she admitted.
"I have a dedicated project team working on this. It requires cross re-engineering, [a] complete re-design of all of our pricing models, all of which have to [be] deployed at the same time into the market when everybody else is doing that."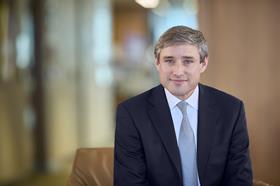 Foley explained that the regulator's original plan involved a mid-December launch for the pricing reform, however industry feedback suggested this may not be the best time of year to introduce such widespread change.
She said: "If you were to deploy in the middle of December, it is the worst time to do something of that scale because that is year-end financial reporting.
"There's code freeze across all of our organisations, you freeze the code at that point, so if you deployed something on this scale and then you had the code frozen for two weeks, you can't reverse anything.
"Plus, we are in the year following the Covid Christmas, if you like, so we're optimistic and hopeful that this Christmas, people will be able to see loved ones and family that they didn't see for a long time. So, there'll be a lot of people on vacation and we're not minded to cancel that particularly from a mental health perspective."
Luckily, the FCA has been "very, very open to listening and open to responding to concerns that were raised", meaning that final reform deployment was able to be pushed back until the new year.
Brand new industry DNA
Despite being "fully supportive" of the changes and acknowledging that "it is the right thing to do", Foley added that the process "is not without its risks".
Challenges aside, she does believe the reform will be beneficial for customers.
She continued: "The ruling is a very good thing for customers because it's going to end this practice of not really rewarding your loyal customers
"The industry was set up [so] that it didn't really reward loyal customers, so I think this is fantastic that we're now in the position where that's how the DNA will be constructed."