Serial scammer tried to rip off several insurers, as well as his own employer
A convicted fraudster has been jailed following multiple accounts of fraud against his claims management company employer and several insurers, including Axa, Allianz, Aviva, NFU Mutual, and RSA.
Mohammed Aumran, 42, was sentenced to three years and a month of prison at Leeds Crown Court yesterday. His crimes included:
Making a number of false burglary claims, theft and damage to property
Lying to several insurers about his insurance history to secure better policies
siphoning off £18,000 from the CMC he worked for and trying to get £17,000 more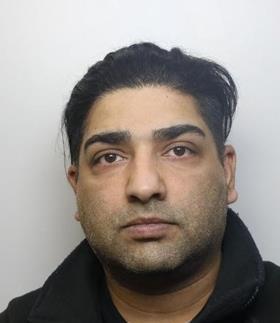 Aumran was initially reported to IFED by Axa when it was found that he failed to disclose that he had been refused insurance and made previous claims upon applying for a home insurance policy.
He was also found to have submitted a false no-claims discount letter for an Axa insurance policy.
Deed poll
Furthermore, IFED discovered that Aumran had policies with several other insurers which had been obtained through subtefuge, using aliases and in one case even changing his name by deed poll to defraud NFU Mutual.
He made several high value claims upon obtaining the policies, including several for escape of water.
Aumran also stole money from his employer. He handled claims on behalf of taxi drivers, and when liability was admitted by third party insurers, he provided his own bank details.
He was later fired by the company, which had found that he had "inflated his position in the company to to provide a reference for his niece, falsely claiming she worked there too, in order to help her get a job at another company".
The detective who led the investigation said: "It's clear from this case that Aumran is a wholly deceitful person. He was continually dishonest to insurers over many years in order to make numerous fraudulent claims against them and he not only defrauded his employer to initially get a job, but also abused that position to steal tens of thousands of pounds.

"His fraudulent actions and lies have eventually caught up with him, and thanks to the continued support from AXA, RSA, Aviva, Allianz and NFU Mutual throughout our investigation, we have been able to bring this serial offender to justice."
Subscribers read more
Fraud Charter: 'Help us stamp out bad CMCs' – FCA's plea to the industry