The broker estimates sanctions and its compliance with them will adversely impact its full year 2022 brokerage segment annual revenues by up to $10m
Gallagher had a strong first quarter in the UK with 14% organic growth, according to its Q1 results for the period ending 31 March 2022.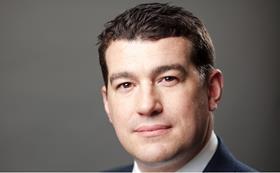 Simon Matson, Europe, Middle East, and Americas' chief executive, said: "This is an excellent achievement shared across our different divisions with UK Retail delivering 10% growth and London Speciality, including our legacy UK-based Gallagher Re operations, achieving 17% growth."
Although Matson said that the first few months of 2022 has bought some global challenges, citing some of its international clients looked after by specialty, he said its "number one priority has been supporting them to navigate the current challenges that they are facing".
Growth strategy
For Gallagher, M&A continues to be an important element of its growth strategy.
At the beginning of February 2022, for example, it agreed the acquisition of Devitt Insurance – a specialist motorhome and motorbike broker.
"We are in advanced discussions with other UK firms and we expect to make further announcements in the coming months," Matson added.
He continued: "Turning to Pen Underwriting, in January we agreed two significant new long-term capacity deals with QBE in the specialist areas of public authority and higher education risks, as well as hazardous goods, environmental industries and tanker transportation.
"The agreements will see QBE provide capacity for nearly £300m in premium over the next three years."
To help support Gallagher's continued growth, the broker continues to invest in new hires. It has welcomed 380 new colleagues in the UK and continues to add further talent to its workforce.
"I am very proud of the team we have at Gallagher. I'd like to thank my colleagues for everything they have done so far in 2022 and I look forward to continuing this success throughout the rest of the year," Matson said.
Russia-Ukraine impact
Gallagher does not have any offices or direct operations within Ukraine or Russia, although it had a small number of clients that were based in or had operations within Russia. It has suspended those relationships and is no longer providing services to these clients.
It has also implemented robust procedures designed to ensure that it is in compliance with all applicable sanction requirements.
The broker currently estimates these actions will adversely impact full year 2022 brokerage segment annual revenues by up to $10m (£7.98m) and full year 2022 net after tax earnings by up to $0.03 per share, with a $0.01 adverse impact in first quarter of 2022.
But the indirect impact of the ongoing conflict is difficult to estimate – it currently believes it will not be significant to its full year 2022 financial results.