The network aims for all insurance professionals 'to feel comfortable to bring their true self to work'
The Gender Inclusion Network (GIN) has today (30 June 2021) launched its #ReadyToWork campaign, encouraging all insurance businesses to review their dress code policies to "ensure they incorporate gender fluidity" and empower insurance professionals "to bring their true self to work".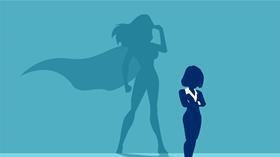 GIN is an insurance industry specific network aiming to achieve gender balance across the sector. Membership to the network is free and available for those currently working in the insurance market, as well as individuals considering a career in the sector.
On 30 June 2021, GIN announced its #ReadytoWork campaign via social media platform LinkedIn.
In a post, the network said: "GIN [strives] to create progressive workplaces within the #insurance industry, where people of all #GenderIdentities are actively hired and welcome within corporate environments.
"Today we're proud to be launching #ReadyToWork. We're calling upon all insurance companies to commit to reviewing their #DressCode policy to ensure they incorporate #gender fluidity, enabling everyone to feel comfortable to bring their true self to work."
The post also includes an embedded video featuring a range of insurance professionals who use their clothing to express their gender, such as a full suit and tie, heeled boots, or wearing makeup.
Commenting on the post, RSA's group head of diversity and inclusion Mitra Janes wrote: "Reviewing dress code policies should be super quick, they only need to be two words long: 'dress appropriately'."