Economic secretary warns that financial services firms 'must not take their foot off the gas' when it comes to improving gender diversity
HM Treasury has appointed Aviva group chief executive Amanda Blanc as its Women in Finance Champion.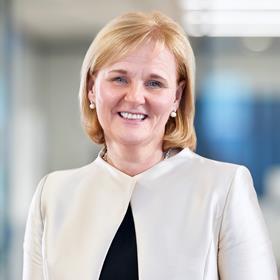 Blanc succeeds Dame Jayne-Anne Gadhia, who has spent five years in the role and will continue to support and promote the charter as an advisor.
The government's Women in Finance Charter was launched in 2016 by HM Treasury following a review into the representation of women in senior managerial roles in financial services. It plans to tackle unequal gender representation in the financial services industry, especially within senior and mid-level management positions.
The charter is voluntary and companies choose to participate by publicly committing to improve gender inequality in their organisation. Measures signatories are requried to implement include:
Having one member of the senior executive team who is responsible and accountable for gender diversity and inclusion.
Setting internal targets for gender diversity within senior management.
Publishing progress annually against these targets in reports on the company's website.
Having an intention to ensure the pay of the senior executive team is linked to delivery against these internal targets on gender diversity.
As Women in Finance Champion, Blanc plans to "focus on flexible ways of working" and the "issues that surround getting more women into the talent pipelines". For example, Aviva's ambition is to have 40% senior female leaders by 2024. The current figure sits at 32%.
Prior to working at Aviva, Blanc was chief executive for the likes of AXA UK and Global Banking at Zurich Insurance Group. She also held executive leadership positions at Towergate Insurance Brokers, Groupama Insurance Company and Commercial Union.
Blanc has additionally served as chair of the ABI, chair of the Insurance Fraud Bureau and president of the Chartered Insurance Institute.
A time for change
Commenting on the appointment, Blanc said: "Taking on the role of Women in Finance Charter Champion is a huge honour but also a huge responsibility.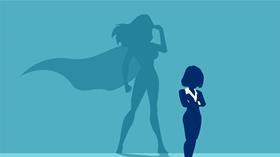 "Ensuring women have as many opportunities as men in financial services is critical. It's critical for women. It's critical to the future of UK financial services. And a successful, inclusive, financial services industry is critical to a revitalised UK economy.
"There are still far too many barriers blocking women's progress in financial services. We've got to work quicker and harder. Now is the time for less talk, more action."
Gadhia added: "Five years on, I am proud that the charter is making a positive difference, but we know that this is just the beginning.
"Firms must continue to treat gender diversity as a business task and focus on building an inclusive culture, particularly as we enter a new normal post-pandemic.
"I am certain that Amanda will bring fresh ideas and energy to this important task and I wish her well."
Looking ahead
In total, the charter has 400 signatories covering 950,000 financial services staff.
In 2020, 72 firms out of 81 signatories that were due to achieve their set targets during the Covid-19 pandemic either met their targets or came close. To date, 70% of signatories have already met their targets or are on track to meet targets with future deadlines.
The latest Women in Finance Charter review also revealed a clearer link between executive pay and diversity targets than previous years, with 49% of signatories saying the link is effective and 47% needing more time to tell.
Commenting on the charter, John Glen, economic secretary to the Treasury, said: "The Women in Finance Charter isn't a box ticking exercise - it requires real change to help talented women reach their potential and drive forward one of our most important and innovative sectors.
"The last year presented a unique set of challenges and there is still much more to do, so firms must not take their foot off the gas."