Chief executive says the insurer is 'well positioned to take advantage of upcoming market changes' as it seeks to fulfil ambition of becoming 'UK's best and biggest digital insurance provider'
Insurer Hastings Group has reported an increased profit before tax of £103m for the first nine months of 2021, versus the £76m it recorded at the end of H1.
Its profit after tax for the nine months to 30 September 2021 is £94m, while its calendar year loss ratio stands at 63.5%. The insurer summed up its third quarter financial results, which were published today (3 November 2021), as "delivering another period of profitable growth".
The insurer additionally reported a 3% year-on-year uptick in customer policies, which now amount to 3.1 million. Home insurance policies, in particular, have grown 21% year-on-year to reach more than 300,000 as at 30 September 2021.
It added that "customer retention rates continue to be high and above market average".
Speaking on the results, Toby van der Meer, Hastings Group chief executive, said: "I'm really pleased with the continued strong progress against our strategy, with our operational initiatives driving profitable growth in the first nine months of the year and customer numbers increasing to just over 3.1 million in a competitive market environment."
Pricing pressures
However, Hastings is wary of market factors that are "likely to put pressure" on "market prices to increase over the medium term".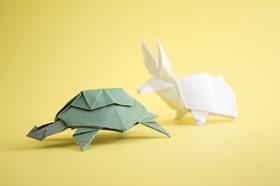 This includes "underlying claims inflation, coupled with the FCA's pricing reforms", which come fully into effect from 1 January 2021.
The business has also noted premium reductions across the UK motor market so far this year, "resulting from Covid, whiplash reforms and high competition, potentially in advance of the FCA's pricing reforms".
The ramifications of the government's whiplash reform, which includes the introduction of the Official Injury Claim portal in May 2021, is something Hastings continues to keep a watchful eye on, it said.
However, the insurer added that it is "well prepared" for the FCA's January deadline for its pricing practices rule update, "having fully satisfied the FCA's 1 October 2021 requirements".
Providing a digital service
In terms of its strategic aims, Hastings said that it is continuing to roll out new products and pricing approaches, in a bid to support profitable policy growth.
The insurer is also hoping to boost its customers' claims experience through its new home claims management capabilities, which launched in October 2021, alongside implementing other claims process enhancements, making technology investments and undertaking supplier changes.
This work includes introducing greater digital adoption and systems enhancements within its customer service function – this has led to a 70% increase in mobile app logins, Hastings added.
The firm is further planning "a brand refresh", as well as "significant investment in flexible working, including new technology and laptops to enable colleagues to have a better digital experience at home or in the office".
Van der Meer said: "We remain well positioned to take advantage of upcoming market changes and continue to invest in building our capabilities to become the UK's best and biggest digital insurance provider.
"As always, my thanks go to the entire Hastings team for their hard work and commitment in supporting each other, our customers and the communities in which we work."