Euler Hermes and Nexus reportedly withdraws cover from Footasylum after the high street retailer post poor financial results
Popular footwear retailer, Footasylum has has two of its credit insurers withdraw cover, while another has put it in "special measure."
According to Drapers, Euler Hermes and Nexus have either withdrawn cover completely or are considering reducing their exposure.
As well as this, Atradius is said to have put the shore store in "special risk measures".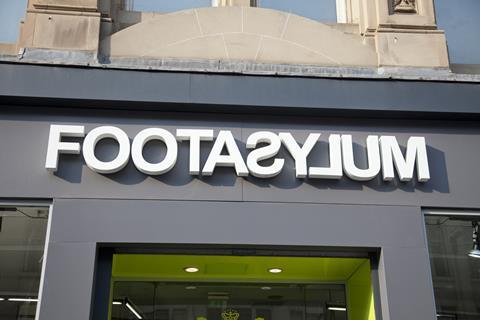 This comes a month after Atradius pulled its credit insurance for high street giant, Debenhams.
This is following a poor financial year, thank to slow trade numbers and delays in upscaling and store openings.
In September, Footasylum warned that its expected EBITDA for the year ending February 2019 would be signicantly lower than the year before.
The in October, it revealed that in its half year results up to 25 August 2018, it had made a loss of £4m, compared to a £2.3m profit for the same period the year before.
Speaking to Drapers, one source said: "The main issue [with credit insurers] is how credible can the turnaround plan be at the moment? With Footasylum, many insurers can't foresee a return to profit in the short term.
"Looking at the high street, you have to wonder what kind of plan they have to reverse their fortunes."
Subscribers read more