The insurtech's founder and chief executive says the online customer journey in insurance is 'pretty poor' – he aims to improve it
London-based House of Insurtech has revealed its plans to become the "platform of choice" following a £400k seed funding round from angel investor SFC Capital.
James Downes, House of Insurtech's founder and chief executive, told Insurance Times: "We want to be the platform of choice. Our platform is pretty much complete, so the funding is for the expansion of sales and marketing.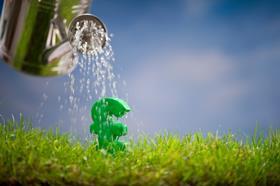 "We have our platform, which is focused on brokers and MGAs, but we are looking at another product launch later this year, which will be a pure play underwriting engine.
"Other than that, we are just looking for growth. We have some runway now - the question is whether we take on more investment later on this year and next year."
House of Insurtech's platform – Insurforce - is a cloud-based quote and buy and policy administration system that helps insurers, brokers and MGAs with digital transformation.
Improving the customer journey
When asked why the insurtech was targeting the insurance software market, Downes said that for customers buying insurance online, the journey is "pretty poor".
"The reason it is poor is because it is built on top of existing insurance software. We came from that customer experience perspective, that we need to do this better," he continued.
The firm started its development journey by looking at improving the underwriting process - it then analysed the rating process.
Downes has a background in technology. For the last 12 years, he has been working on projects in the insurance sector for some of the major insurers and broking consolidators.
Prior to founding House of Insurtech, Downes worked at a networking organisation for independent insurance professionals, Camelot Network, as a consultant.