IFB's head of operations leaves to join the law firm
Insurance risk and commercial law firm, BLM has appointed Jason Potter as its new head of fraud operations.
Potter joins from the Insurance Fraud Bureau (IFB) where he held the role of head of investigations. He will be based at BLM's head offices in Birmingham, the central hub for its fraud offering.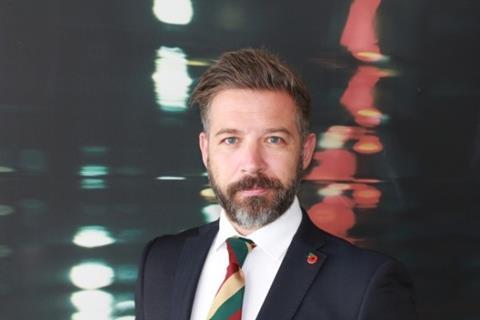 Potter spent three years at the IFB, and prior to that he had two and a half years at NFU Mutual.
His experience with law firms as part of his roles at the two firms sets him up well for a career at one.
His role at BLM will include supporting the fraud team as it delivers operational promises to its clients, underpinning the work the team undertakes in a new operational environment.
"Formidable reputation"
Sarah Hill, head of fraud at BLM commented: "Jason has a formidable reputation in the insurance industry for the work he has undertaken both at large national insurers and more recently, at the IFB.
"His strong media profile has also worked wonders in shining the light on fraud detection. His appointment comes at a time when our fraud team is approaching operational delivery in a more innovative way and I have no doubt that his experience will be invaluable."
Potter added: "BLM has always had a strong reputation in the market for its success in identifying and fighting spurious claims. It has also led the way in detecting new patterns of fraud, in new industry sectors, most recently leading a campaign to tackle the rising cost of all-inclusive holiday sickness claims.
"This is what attracted me to the firm and I'm excited to start working with Sarah and the team."
Matthew Harrington, BLM senior partner, said: "It's no secret that fraud continues to evolve and fraudsters diversify into new areas.
"Having a broad skill set within the team, with experienced lawyers and fraud intelligence experts, allows us to adapt quickly and respond to the needs of our clients.
"Jason is a great addition to the team and I have no doubt that, with wider industry support, he will help us do just that."
Expanding the company
Whilst diversifying into new areas of law continues for BLM with the recent creation of commercial, private wealth and white collar crime teams, the firm continues to grow its core insurance offering with new appointments.
Towards the latter part of 2018, BLM appointed a new head of London Market, Damian Cleary; head of reinsurance, Gavin Coull; casualty partner, Adrian Marston; and health and safety partner, Peter James. This year, the firm appointed Gary Wicks from Plexus to its professional and financial risks group.
Subscribers read more