The industry has told of its outrage after Floyd's death which has led to protests worldwide and in the UK
The insurance industry has backed the Black Lives Matter movement, voicing its outrage following the alleged murder of George Floyd.
Floyd, a 46-year-old black man, died on 25 May in Minneapolis, Minnesota after a white police officer allegedly knelt on his neck for almost nine minutes while Floyd was handcuffed, face down.
This incident has led to protests in the US, London, Bristol and Manchester under the Black Lives Matter movement because Floyd's death was deemed racist.
Protestors in Bristol, for example, tore down a 17th century statue of slave trader Edward Colston and pushed it into a river in revolt, leading to prime minister Boris Johnson to blast this kind of behaviour as thuggery.
Although Johnson has previously said that he backs the Black Lives Matter movement.
Several insurers including Beazley, Marsh, Gallagher, Chubb, AIG and Direct Line Group have spoken out about Floyd's death.
Shocked and outraged
Gallagher's president and chief executive Pat Gallagher said he was "personally shocked and outraged" by the "heart-breaking and senseless tragedy".
He said: "To those of you who are hurting, I hear you. To be clear, we will not tolerate racism in our company. Gallagher supports diversity and inclusion. We believe in one another. We acknowledge and respect the ability of one another.
"As I look to our company's core values, 'The Gallagher Way', we hold ourselves responsible to treat colleagues, clients and our communities the way we want to be treated. No exceptions. Each one of us is unique. The cultures we grow up in, the experiences we have, the decisions we make — they all shape us to be different people who can fit together to be something more.
"I know that we always strive to do what is right for our co-workers, our customers and our communities. We have a long history of celebrating diversity and inclusion, but we must continue to support and do more."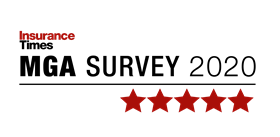 Ongoing work
Meanwhile Marsh and McLennan's chief executive, Dan Glasser questioned how many deaths it might take for change to come, referencing Breonna Taylor and Ahmaud Arbery - individuals who were victims of similar fatal shootings.
He added: "We believe in social justice. We believe in economic justice. We believe in equality before the law. The stress and insecurity of the pandemic only makes it more apparent that justice can't wait for better times. Too many have waited too long.
"We are living through a period of extraordinary uncertainty. Take care of each other. Listen to one another. Reach out to your colleagues and to those you love.
"Creating a more just and compassionate world is ongoing work. Change is up to all of us."
Marsh and McLennan rejects racism, bigotry and discrimination in all forms.
Glasser explained that in Marsh's offices and in its work, it serves the fundamental principles of human dignity, equality, community and mutual respect.
"Events that run counter to these principles only strengthen our commitment to them," he said.
Inequality
Andrew Horton, Beazley's chief executive, said that he wanted to express his "sadness and shock" at the death of Floyd.
"It has caused much anger and pain across the world, in particular for black people, including our colleagues. It has drawn into focus the ongoing and more general prejudice that black people continue to face.
"There is no place for racism in society and it is certainly not tolerated in any form at Beazley. As an organisation, we stand in solidarity with black people at this time. I am proud of Beazley's inclusive culture. As part of our culture, we stand ready to support each other when we are faced with prejudice and injustice. The magnitude of this event has only strengthened our resolve to call out and drive out inequality," he added.
More to do
Vicky Wallis, chief people officer at Direct Line Group said: "When it comes to the question of race it would be impossible and wrong to stand by and say nothing. Direct Line Group are committed to creating a world that is personal, inclusive and a force for good. We are determined to continue building a business that is truly representative of communities across Britain, where we welcome difference, whatever your ethnicity, age, gender, sexual orientation, belief, ability or socio-economic background."
She added that this week DLG reiterated to its "black colleagues – and indeed all our colleagues, that there is more to do and we want to listen and to learn. We are dedicated to doing everything that we can to build a company that feels open to everyone, a company that celebrates our diversity and a company that enables each and every one of our people to thrive".
---
Not subscribed? Become a subscriber and access our premium content