Customer traction in the UK and US has surged for the insurtech
EXCLUSIVE: Insurtech startup Nuon AI (Nuon) has today (8 March 2022) closed a pre-seed funding round of £1m.
The insurtech will invest the capital to grow its operations, sales, marketing and engineering functions.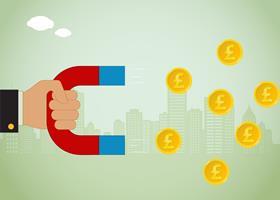 The team operates a 100% distributed model, with a presence in both the UK and Canada.
Several high profile and angel investors supported the round, including Portfolio Ventures, Outrun Ventures' partner Chris Adelsbach, former Towergate Insurance chief executive Andy Homer and ex-Bupa group chief executive Evelyn Bourke.
Paul Doran, partner at Nuon, said: "Gaining early customer validation has happened much faster than anticipated and the extended round means all our focus in 2022 is on product development, expanding our team and customer growth.
"We had a great year in 2021. We progressed development with our pricing and claims product and have customer traction in the UK and US."
Nuon aims to revolutionise the entire insurance product lifecycle.
Good early traction
The funding round was extended and led by Haatch Ventures, to support the team's expansion following increased customer traction in the UK and US.
The insurtech, which launched in 2021, has also recieved increased global interest in its suite of artificial intelligence (AI) products.
Nuon's technology platform uses AI to enhance traditional pricing, underwriting and risk processes.
The insurtech uses a branch of AI known as reinforcement learning (RL), which is a machine learning training method that rewards desired behaviours.
Simon Penson, partner at Haatch, said: "Nuon is well on the way to revolutionising the insurance industry. [It has] shown [it can] get good early traction in the US and UK market and we are thrilled to be enabling further growth.
"It is very rare to find a team that has so much experience together, including successfully exiting businesses. We are delighted to be investing in and working with the team at Nuon."
Portfolio Ventures' founder and director Will Brooks added: "Nuon has demonstrated the benefits of having an established team with deep sector experience. We invested in the round as we are active in insurtech and see huge potential for the application of AI in insurance."