In a Q3 trading update, the Lloyd's boss revealed his ultimate goal for the marketplace and why it continues to focus on performance agenda
The ultimate goal for Lloyd's of London's is to "achieve sustainable long-term profitability", said John Neal, Lloyd's chief executive.
Speaking in a call with the media yesterday, he said: "That's why we continue with our performance agenda, that's why we have required every syndicate to present plans that are logical, realistic and achievable."
Neal explained that Lloyd's has been on a three-year journey to improve performance – and this year's process has been all about delivering "realistic, logical and achievable" plans.
But performance is the market's number one priority; it took a "differentiated approach" to its plans in a bid to support the ambitions of the best performing syndicates at Lloyd's and their growth.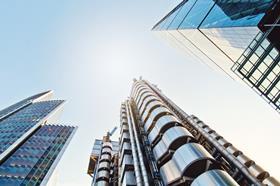 "Equally it was distinguishing the poor performers and ensuring that their focus remains on remediating their plans with a high priority of profit over growth.The underwriting actions that syndicates are taking and making change are creating improvement," he continued.
But Neal stressed that Lloyd's must futureproof the marketplace in order "to produce a sustainable, long-term, profitable path for the benefit of all market constituents."
If this is done well, Neal believes that rating agencies and regulators will be satisfied, as well as its customers who want to be part of a marketplace that is both successful and profitable.
This follows the launch of Blueprint Two.
Beginning to bite
Lloyd's of London's normalised combined operating ratio has been genuinely poor for several years.
"That culminated in an acutely disappointing result, both in itself and by comparison to our peers in the marketplace in 2017 - that meant we had to act and fast," he said.
Since then, Neal said "we have started to see the actions that we have taken bite in 2020".
In its half-year results, Lloyd's reported a loss of £400m and a core operating profit of 110.4%, but Neal said it was "reasonable to look through Covid" and query what is really happening on an underlying basis.
Meanwhile, its half-year Covid-19 claims were reserved at £2.4bn, therefore post-Covid Lloyd's is looking at an underlying operating ratio of 91.7%.
This is a seven-point improvement compared to where Lloyd's was 12 months ago.
Although the real challenge for the marketplace now is to execute those plans "particularly well" in 2021, he added.
Neal has been working with the chief of markets leadership team on an interim basis for the past six months, being closer to the business planning than he has been in previous years.
"I have been really proud of the way the market and the cooperation have stood up to present these plans. We actually believe it has been a smoother and clearer process than even last year," he said.