Following the tightening of the UK's lockdown restrictions, Lloyd's has shut its underwriting room yet again
Lloyd's of London closed its underwriting floor yet again on Tuesday 5 January following another national lockdown, according to Reuters.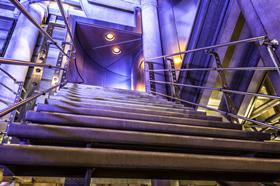 On Monday 4 January prime minister Boris Johnson announced the new lockdown measures for Tier 5, after rising figures raised concerns over the rapid spread of a highly contagious new coronavirus variant first identified in Britain, which could potentially overwhelm the National Health Service (NHS) within 21 days.
A spokesperson for Lloyd's of London said: "Following yesterday's (Monday 4 January) decision by the government to place England (and the UK) in a second national lockdown, and the clear guidance to work from home, we will be closing the Underwriting Room for a second time.
"Whilst we will keep this decision under constant review it is unlikely that the room will reopen before mid February.
"Our Market and we will continue to serve our customers well throughout 2021."
Lloyd's closed its underwriting room for nearly six months after the first lockdown in March 2020.
However, Lloyd's kept the room open for one day a week during lockdown in November.