The new cohort will focus on four key themes, including climate change and geopolitics
Lloyd's of London has today announced the next 11 insurtech startups joining its sixth cohort of the Lloyd's Lab innovation accelerator programme.
The new cohort will be focused on creating simpler products for customers, as well as building solutions related to climate risks.
The programme will begin virtually on 26 April 2021, however it hopes to return to the physical Lloyd's Lab workspace in London from 21 June, lockdown rules permitting.
Ed Gaze, Lloyd's Lab senior manager, said: 'We're excited to welcome the new teams to the Lloyd's Lab for our sixth cohort. Product simplification is a critical issue for the industry following the Covid-19 pandemic and Lloyd's is committed to providing our customers with clarity in their policies so that valid claims are paid.
"We're delighted that we've been able to secure the most innovative and cutting edge insurtechs across the world to work with the Lloyd's Lab and we look forward to collaborating on these critical market issues."
This follows Lloyd's outlining its commitments to reducing complexity and enhancing coverage clarity in its Building Simpler Insurance Products to Better Protect Customers report last year. This was published alongside the revised focus for global platform Lloyd's Futureset around climate change resilience initiatives.
Four key themes
For the sixth cohort, the insurtech startups have been selected based on solutions geared towards four key themes. These are:
Climate change and decarbonisation.
Geopolitics.
Data and models.
Claims support services.
The teams will be exploring how they can support Lloyd's customers worldwide by creating simpler products that can respond quickly following a disaster.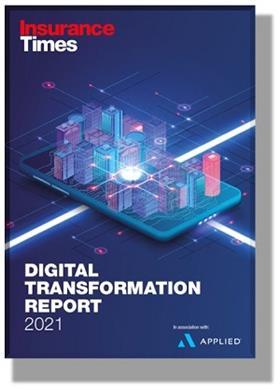 This year, the global Lloyd's Lab programme received approximately 177 applications, from which 11 teams were selected to form the sixth cohort.
Each of the teams chosen participated in a competitive pitch process, presenting their insurance product ideas to an expert panel of Lloyd's and market stakeholders.
The 11 teams selected for Lloyd's Lab cohort six are:
Moonshot – an analytics firm that builds technology to map extremism, disinformation and organised crime.
Verisk Maplecroft – uses a combination of risk analytics and expert analysis to help companies manage risks that can undermine commercial value, damage brand reputation and disrupt global operations, investments and supply chains.
Scrub AI – specialises in automating the repetitive task of data cleansing or 'scrubbing'.
Supercede Technology – helps cedents and brokers automate the creation of submission packs, for a more reliable presentation of risk to reinsurers.
Safekeep – an artificial intelligence subrogation solution that increases the number of recoverable claims by 37%, increases dollar net recoveries by 21% and reduces effort by 90%.
SettleIndex – a litigation risk platform that cuts the time and cost of resolving disputes.
DistriBind – uses AI to deliver efficiencies in delegated authority agreements through automation.
CarbonChain – helps companies automate the accounting of carbon emissions.
Jupiter Intelligence – provides climate risk analysis of multiple perils, using spatial resolutions from portfolio to asset level, globally and across flexible time horizons and climate scenarios.
Tesselo – a geospatial intelligence firm delivering solutions to monitor natural resources (trees, soils, crop) and reduce climatic risks.
Gaia – creators of an insurance product to make in vitro fertilisation (IVF) treatments more accessible, affordable and personal.
Reaction
A spokesperson for Supercede Technology told Insurance Times: "The Supercede team is thrilled to have been selected against very strong competition for Lloyd's Lab cohort six, as one of only 11 successful entries, out of more than 170 applications.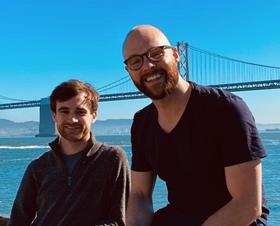 "Ben Rose, co-founder and president, in particular, is delighted to return to his roots, having started his own (re)insurance career at the corporation of Lloyd's in 2013.
"Since the launch of the Future at Lloyd's strategy, the Lab has become a leading hub for technology-led innovation and expanded to promote greater collaboration between the market and innovative insurtechs.
"Supercede looks forward to being part of the future in cohort six and to further developing its world-first outwards reinsurance data automation platform, Supercede Analytics, alongside Lloyd's pioneering community of managing agents and brokers. Watch this space."