Learner Drivers Week takes place from 24-30 September
Marmalade Insurance is supporting a new young driver initiative encouraging motorists to be independent.
As part of Learner Drivers Week 2018 (LDW) from 24-30 September, a new competition is being launched - LDW24under24. It is is aimed at drivers aged between 17-24 years old.
It is the second time that the UK based insurance provider has backed LDW.
The competition celebrates the journeys of 24 young drivers who are currently learning to drive or have passed their tests in the last two years. It will support drivers to share their personal motivations behind learning to drive, obstacles they have faced and what driving means to them.
Prizes include a dashcam bundle and those still learning will receive one year's free access to the official learning zone at DVSA.
It will highlight issues that young drivers face starting out, with the aim to get them on the public agenda. It will also promote shared resources to support new drivers and their parents on the journey to establish a lifetime of safe driving.
Crispin Moger, chief executive at Marmalade, said: "As the parent of a teenager, I am very aware that learning to drive is a hugely significant milestone, involving a mix of emotions. It is however, a milestone that is increasingly difficult to achieve. This is why we support Learner Driver Week."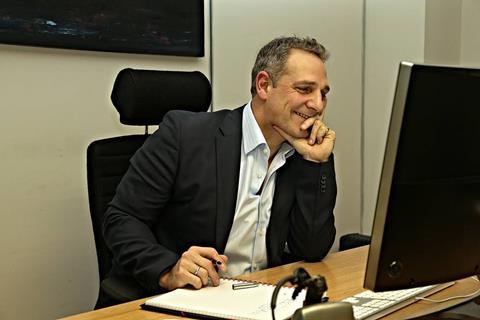 Moger added that Marmalade recognises that "every L plate is a narrative."
He said: "As an industry, we need to ensure that everyone can learn to drive if they wish to and are properly equipped with the skills to become safe and confident drivers.
"We are all responsible for making this achievable – the insurance companies, the government, parents and driving instructors.
"Together we can ensure the process is thorough in its teachings, clear in its processes and fair in its pricing to support learner drivers across the UK."
Joining Marmalade in support of the scheme are Marmalade Network, Kwikfit, Driving Instructor TV, the Approved Driving Instructor National Joint Council (ADINJC), a digital resource called Safe Driving for Life which works in partnership with the Drivers and Vehicle Standards Agency (DVSA), and IAM RoadSmart-a UK based road safety charity.
This isn't the first time that positive reward has been used as a driving initiative for car insurance. InsuretheBox uses telematics to secure cheaper insurance based on positive driver behaviour. Hastings has a similar approach. LexisNexis Risk Solutions partnered with Mitsibishi Motors in June this year to provide driver feedback notifications and usage based insurance.
Last year LDW ran a driving instructor of the year competition.
Marmalade Insurance was founded in 2016 as a champion of young people.
Subscribers read more
In conversation with Genadi Man, chief executive at Kasko2go