Commercial Express's managing director Duncan Pritchard also tells Insurance Times that capacity is a concern for MGAs in the wake of the coronavirus crisis. Here, Pritchard shares his insights…
What exciting new developments do you have in store for your broker community?
Since lockdown, we have seen a sudden increase in the number of new broker registrations. Our ability to communicate effectively and provide a first-class underwriting service during these uncertain times has meant that we have been seeing new business opportunities that would have normally gone via the traditional markets.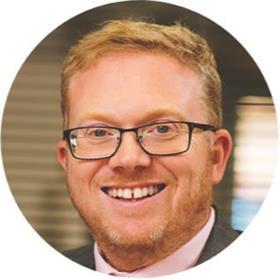 We have recently launched a new wages and turnover product as well as a commercial property owners facility. In the coming months, we aim to complement our liability offering by launching an excess of loss scheme.
Do you think Covid-19 will have an impact on MGAs? If so, what?
The biggest concern will be the availability of capacity, with insurers considering how best to deploy their underwriting capacity. In the worst-case situation, MGAs may have their capacity restricted or it may not be renewed. I would expect pressure to be applied to the level of commission awarded to MGAs and there to be more emphasis on profit agreements.
Distribution channels will also be a consideration to determine what products to sell. Those MGAs with a good loss ratio and the ability to provide excellent management information will potentially grow while other MGAs struggle.
What do you excel at in your offering to brokers?
Our Insurance Times award winning CE Learning: Online platform. This market-leading concept has been designed to upskill and develop both new and experienced insurance professionals, while bridging the skills gap.
Commercial Express is the only MGA to deliver a completely free learning and development platform to brokers, which is something we are extremely passionate about and proud of.
There are more than 600 courses available via the online platform, providing an education solution for people with all levels of experience in the industry. The topics covered include insurance compliance, product awareness, business skills courses and much more, designed to help brokers develop and grow their business.