The new legislation is set to come into force on 1 February 2022 in Scotland requires interlinked smoke alarms to be fitted by this date
New legislation in Scotland requires all homes to have an interlinked fire alarm system fitted for home insurance policies to remain valid, reported the Daily Record.
Under the new Fire Safety and Smoke Alarm Regulations, due to come into force from 1 February 2022, all homes must have interlinked smoke and heat alarms in the property's living room, hallways and landings, as well as a heat alarm in the kitchen.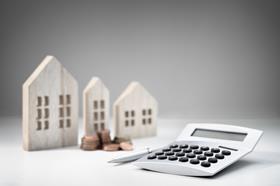 An interlinked smoke alarm means that if one alarm rings, all other alarms at the property will also ring.
The Daily Record reports that the Scottish government has received demands to postpone its new legislation coming into effect because the vast majority of residents still do not have interlinked fire alarms, which are said to cost around £400. Plus, many Scots are also thought to be unaware of the new rule.
An ABI spokesperson said: "It will be for individual insurers to decide how they respond to the new standard – anyone who is unclear on their policy terms and conditions in relation to the new law in Scotland should speak to their insurer.
"Insurers will expect that households and businesses are compliant with any legislation on requirements for the property, such as a requirement to have fire alarms. They may ask customers questions about whether the property is fitted with working fire alarms, but are not likely to ask questions about specific standards."
The new legislation has come about due to the Grenfell Tower fire in June 2017. These new rules apply to homes in Scotland only.
New legislation
The new legislation means that by 1 February 2022, all homes in Scotland will need to have interlinked smoke alarms.
To comply with the regulation, one of these alarms needs to be in the room that the occupants spend the most time in, with further alarms in every circulation space on each storey - such as hallways and landings. There also needs to be a heat alarm installed in the kitchen.
All smoke alarms must be mounted on the ceiling and interlinked.
Carbon monoxide detectors will also be needed if the household has a boiler, gas fire or gas hob. These do not have to be interlinked, but they do need to come with long-life, tamper proof lithium batteries. This means that the batteries cannot be removed for the lifetime of the product.
Scottish Conservative shadow housing and local government secretary Miles Briggs MSP said: "The [Scottish National Party has] already postponed this scheme once, but that isn't enough.
"[It] must postpone it once again in order to guarantee that homeowners are fully prepared for these significant changes."
It is unknown whether similar legislation will be enforced for the rest of the UK.