Percayso's managing director says 'our goal is to ensure brokers, MGAs and insurers have access to the widest range of data sources'
Data enrichment firm Percayso Inform and software company Open GI have teamed up to offer a new data agnostic enrichment service for UK brokers.
The intelligence service will be available through Open GI's platforms for motor and commercial vehicle lines in early 2022.
The businesses also plan to expand this service for home insurance schemes.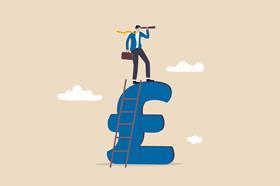 Percayso Inform's managing director Richard Tomlinson said: "We are delighted to be partnering with Open GI. Our goal is to ensure brokers, MGAs and insurers have access to the widest range of data sources to build a more comprehensive view of their customers so they can improve their pricing strategies and ultimately improve loss ratios.
"With that in mind, we have launched our new data intelligence platform to the UK insurance market that takes the use of data to the next level.
"Our intelligence service offers insurance providers access to an extensive range of data, which is completely agnostic and taps into both public and private data and is entirely integrated with the Open GI platform."
Broadening broker options
The new intelligence service is built using the latest technology, available via Percayso's insurance intelligence platform - this means it is capable of handling tens of millions of hits per day, according to Tomlinson.
Data sources that Percayso's platform taps in to includes quotes, claims, financial and identity information, fraud and error, geographic information, vehicle and property.
Open GI's chief executive Simon Badley said: "Growing competition and changing customer behaviours are driving the need for brokers to have access to more data intelligence in today's market.
"Coupled with digital solutions, data enrichment is such an asset to help nurture important customer relationships, assess and price risks accurately and help widen your market footprint.
"Our partnership with Percayso Inform helps to broaden options for brokers, MGAs and insurers around data enrichment services. We look forward to working with Tomlinson and the Percayso team to support our customers."