The new product will allow insurers to make changes to data easily
EXCLUSIVE: Insurance data intelligence provider Percayso Inform has launched a new product designed to give insurance providers control of their rating and data enrichment strategies.
Percayso Inform Manager is a cloud-based, no code Software as a service (SaaS) platform that allows insurers, MGAs and brokers of any size operating in either personal and commercial lines to build, adapt and optimise their own data enrichment, rating and intelligence strategies.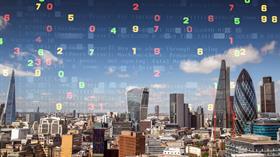 Richard Tomlinson, Percayso's managing director, told Insurance Times: "We spotted an opportunity about a year ago to take what was available at that time on a few steps further.
"Traditionally, data enrichment providers - like the credit bureaus and other data sources - have provided data in a hard coded format. If you want multiple data sets, it's easier for an insurer to ingest that into their system in a coded format, but the problem is you need to engage your development team to do that.
"It's efficient, but when you need to change something, it's a long process. A lot of insurers find themselves in the position where they want to change data enrichment strategies or quote manipulation strategies and rules, but they are unable to."
This is because these data strategy changes can often prove to be costly and long-winded - it could take insurers between three to six months to action this type of project, Tomlinson added.
Costs involved include software house, data enrichment provider and internal staff resources.
Tomlinson explained that Percayso's new solution, which he believes is an insurance industry first, aims to cut this three to six month project window down to minutes or hours.
Enabling 'competitive advantage'
Tomlinson said: "Most insurance providers' data enrichment strategies are reliant to some degree on external third parties, which means that any change – no matter how small – can take months to implement and cost thousands.
"We're committed to helping insurance providers make a step change in their customer insight and Percayso Inform Manager will do just that by enabling them to make changes themselves in real-time and immediately benefit from the impact of that change rather than be at the mercy of a third party provider's timescales."
The tool enables high volume data ingestion, including rules configuration, operational and strategic decision management, as well as other features - like reporting, dashboards, champion challenger and data manipulation.
Tomlinson added: "Whether the aim is to reduce claims, cancellations and fraud, or improve loss ratio and conversions, we're enabling insurance providers to react quickly to changing market or business conditions.
"Percayso Inform Manager will save them time, resource and money – the potential competitive advantage this could deliver is huge."