The easing of Covid-19 restrictions is also triggering increased activity from organised crime groups
Pre-inception loss fraud was up 156% in Q4 2021 compared to Q2 in the same year, according to new data from LV= General Insurance (LV=GI) published 14 March 2022.
Pre-inception loss refers to when an individual loses or damages an item before purchasing insurance. To make a claim, they will then take out a policy and lie about the date the loss happened.
Growth in other types of insurance fraud across the same timeframe include exaggerated claims seeing a 138% uptick, followed by an 81% rise in fabricated claims.
Organised crime groups are also on the hunt for fraudulent cash, as staged accidents increased by 31% – This rise sees staged accidents overtake claims farming as the most common type of insurance fraud.
Induced accidents, meanwhile, have risen by 37%.
'Serious consequences'
LV=GI's head of fraud strategy Matt Crabtree said: "We've sadly seen an increase in motivation for certain individuals to stage an accident or exaggerate an insurance claim.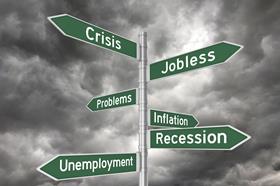 "With the easing of Covid-19 restrictions we've also started to see staged and induced accidents back to pre-pandemic levels, with increased activity from organised crime groups.
"I urge the public to remain vigilant to this and look for dash cam or CCTV footage if you're involved in what you think is an orchestrated accident.
"I would also caution anyone who thinks it might be a good idea to get some extra cash by committing insurance fraud, as there can be serious consequences and you may struggle to get insurance in the future."
One case that has recently come into the limelight is Zurich's battle against a fraudulent motor policyholder, who has since been sentenced for causing deliberate damage to his car.