The insurtech now has plans to grow its staff numbers and will be launching new products later this year
UK insurtech Ripe Thinking last week (8 July 2022) reported its strongest financial performance to date with a 24% rise in turnover, taking it to £23.3m for the year ending 31 December 2021.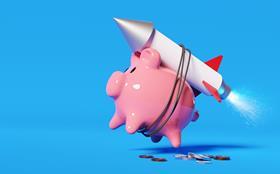 The Manchester-based specialist insurance insurtech's profits remained "consistently strong" for the year.
Last year was "pivotal" for the firm, with global investment firm Aquiline Capital Partners buying a majority stake in the business.
Ripe plans to expand its team by a third in 2022, as well as grow its technology and marketing team – staff numbers in 2021 were 77 and have climbed to 102 this year.
Plans are also now underway for new product launches in 2022.
Paul Williams, Ripe Thinking's chief executive said: "Our model has been resilient through the economic challenges of the past two years and we maintained our trajectory through the pandemic. We have a clear route for long term growth and the ability to deliver consistently strong profits.
"Couple this with our ethos to digitally transform the insurance sector and the technology in place to deliver it and we are primed for our next bold phase of development."
Juice
Juice is Ripe's cloud-based underwriting and insurance distribution platform – which is being deployed for the insurtech's own products – and provides a white label solution for affinity partners.
For example, Ripe's caravan product are underwritten by Aviva – the product launched on Juice in 2020 and now boasts more than 24,000 policyholders.
Ripe creates specialist insurance products focused on leisure, lifestyle and the SME market.
Williams added: "We think differently at Ripe, for us it is all about 'hyper-targeting' and using the power of our AI [artificial intelligence] assisted Juice platform to push the limits of product deployment in the industry.
"There are big plans underway and our talented team are fundamental to our growth into new markets and the launch of new products."
The insurtech is also developing AI and machine learning within the insurance sector, with robotics and data analytics as a focus, supported by a knowledge transfer partnership with the University of Salford.